Four Drake University students were recognized by Fulbright U.S. Student Program for the 2022–2023 academic year. Three students were named finalists while a fourth will be an alternate in what is the flagship international educational exchange program sponsored by the U.S. government. A finalist is an applicant who was approved by the host country and offered a Fulbright U.S. Student Award, and an alternate may be promoted to finalist status if additional funding becomes available.
"We are so proud of our Fulbright students who have been chosen from among the country's top candidates for this prestigious international scholarship," said Karen Leroux, associate professor of history and Drake University's coordinator for post-graduate scholarships. "Drake's continued success in the Fulbright program underscores the University's commitment to cultivating the next generation of responsible global citizens."
Drake University has been recognized for its high number of students receiving Fulbrights in the past, with more than 46 Fulbright students honored since 2000. In addition, the University has been awarded the distinction of "Top Producing Institution" ten times since 2004.
The Fulbright program is one of the most competitive international exchange programs in the nation. The program provides funds for students to teach or take part in research projects overseas. Recipients are selected based on academic or professional achievement, as well as demonstrated service and leadership potential in their fields. According to Leroux, the Fulbright application process is extensive, and many of the candidates began working on their applications nearly a year in advance.
Drake University students recognized by the program are as follows:
Emily Kellogg, finalist for an English teaching assistantship in Spain. Kellogg holds a Bachelor of Arts in elementary education with a minor in Spanish.
Katie Lajoie, finalist for an English teaching assistantship in Mexico. Lajoie holds a Bachelor of Arts in international relations and Spanish with a minor in French.
Kathlyn Wagner, finalist for an English teaching assistantship in Taiwan. Wagner holds a Bachelor of Arts in international relationswith minors in Japanese, East Asian studies, and human rights studies.
Ben Schultz, an alternate for an English teaching assistantship in Belgium. Schultz holds a Bachelor of Arts in philosophy and law, politics, and society with a minor in German.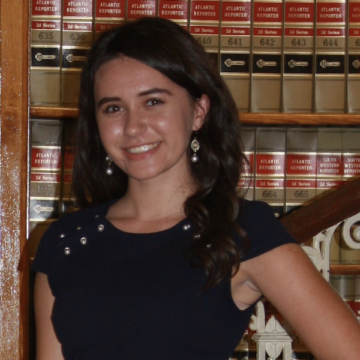 "As nations across the world face both local and global challenges, our commitment to intercultural learning and to navigating cultural differences is more important than ever," said Annique Kiel, Drake University's director of Global Engagement. "We congratulate all our Fulbright recipients. They will be exceptional ambassadors of Drake University abroad, and will be making a significant contribution as global citizens.
For more information about the Fulbright Program, visit eca.state.gov/fulbright.