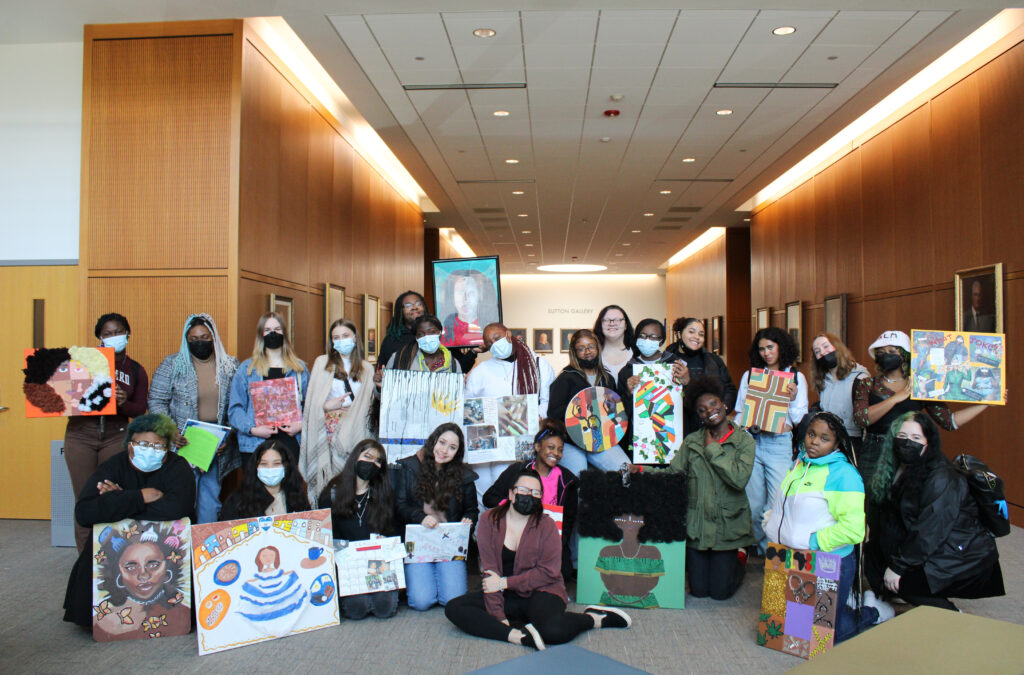 Drake's Hispanic and Latino Law Student Association (HLLSA) presented "Celebrating our Community's Culture," an art show featuring works created by students from Des Moines Public School's Central Campus. HLLSA collaborated with students enrolled in Central Campus' "Arts and Activism" class to bring the art show to Drake as part of the Law School's Diversity Week celebration.
The Central Campus students created art to reflect some combination of the following themes: (1) what their culture means to them, (2) how they believe the outside world views them and their culture, and/or (3) how they would like the world to view them and their culture. Members of the Law School community were invited to vote on their favorite pieces.
The student artists visited the Law School on Thursday, April 14, for an information session and tour designed to help the Central Campus students envision themselves as law students and future lawyers. A panel of Law School faculty, students, and alumni shared their experiences and described how a career in law can equip them to make a real difference in their communities. The Central Campus students also received materials outlining steps to prepare for the law school admission process while in high school and college.
The day culminated with lunch in Cartwright Hall, Kern Commons. The student artists had an opportunity to describe their artwork and explain their inspiration for creating their work. The winners of the art competition were announced during the program.