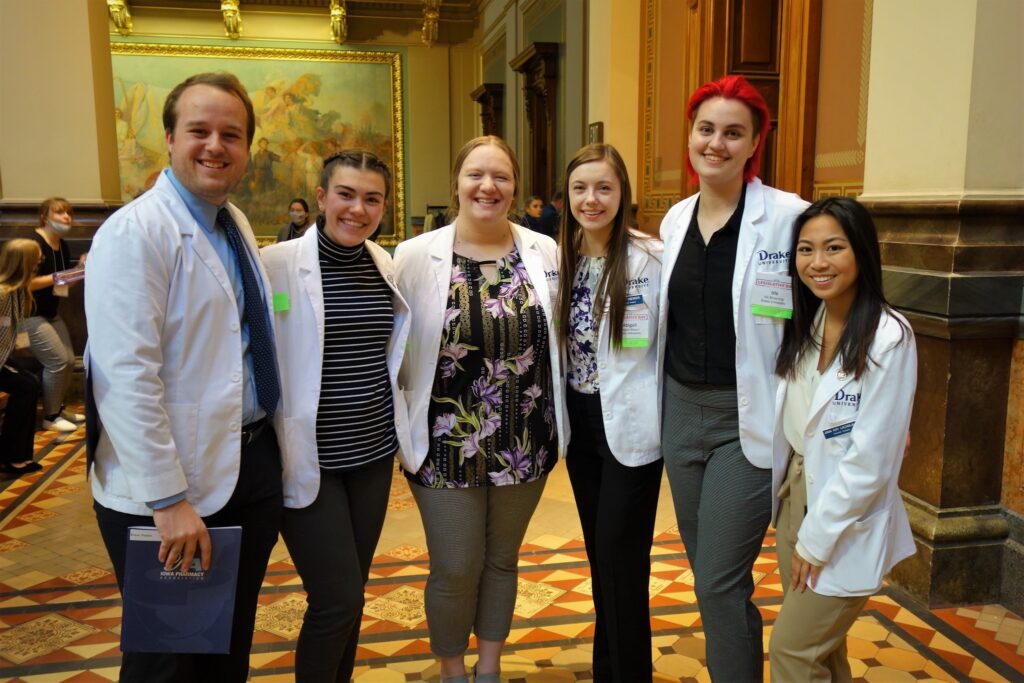 Drake University's location in the capital city of Iowa allows students to become involved with legislative activities and advocacy efforts. A long-standing tradition of student pharmacists in the College of Pharmacy and Health Sciences (CPHS) is advocating for the profession at the annual Iowa Pharmacy Association Legislative Day. Student pharmacists learn about issues impacting the profession and meet with legislators to discuss these issues. In addition to Legislative Day, student pharmacists can attend other advocacy and pharmacy law education events throughout the year and can apply for annual Legislative Internships with alum and Iowa State Representative John Forbes, PH'80.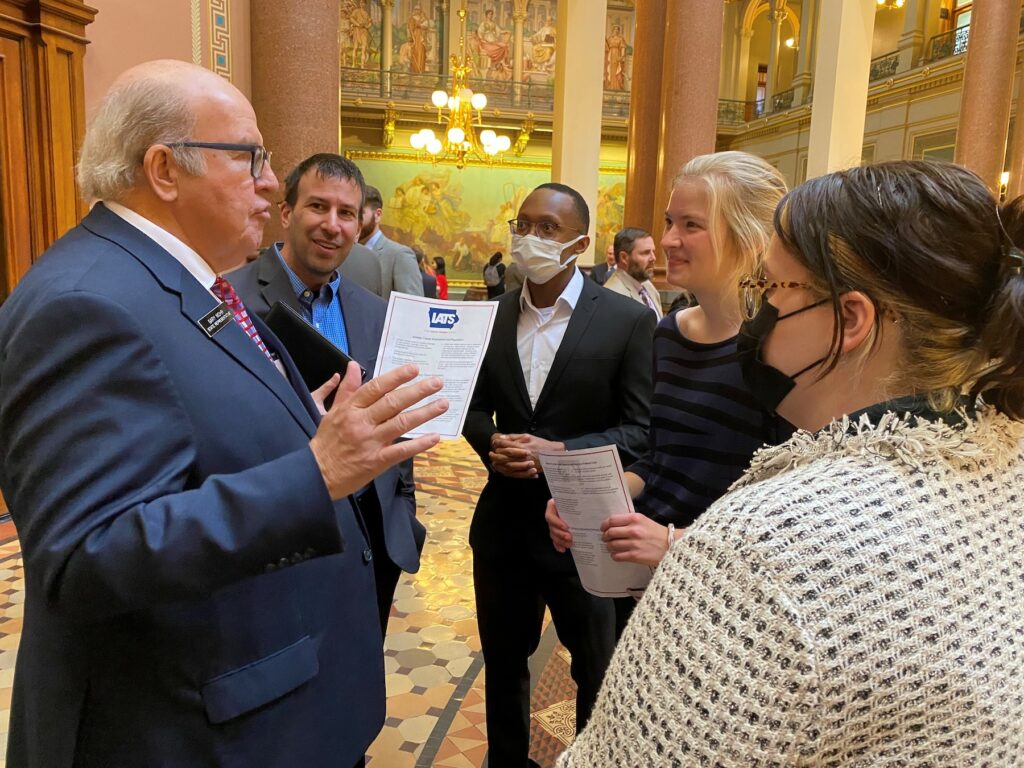 The more recent additions to the College, the Occupational Therapy Doctorate (OTD) and Master of Athletic Training (MAT) have also included legislative activities within their curricula so the CPHS can say that all its graduate programs participate in their professions' versions of Legislative Day. The OTD students join the annual Iowa Occupational Therapy Association Hill Day. Faculty in the Master of Athletic Training (MAT) program helped organize and launch an annual Hill Day for Iowa athletic trainers in 2020.  
Through these opportunities, PharmD, OTD, and MAT students contribute to meaningful legislation for their professions. The OTD and MAT programs joined in the advocacy efforts that led to the passing of bill HF196 into law in 2021, which put occupational therapists and athletic trainers on the healthcare recruitment list of providers eligible for student loan repayment for serving rural Iowa. The passing of this bill was a step in attracting healthcare professionals to smaller, in-need communities across the state.
"We are fortunate to be located in Des Moines with easy access to the state Capitol. This provides opportunities for Drake health care professional students to interact and have an impact on legislation for their professions, and ultimately their patients," said Renae Chesnut, dean and professor for the College.  "Furthermore, the skills gained through these curricular activities provide our students competencies and confidence in their ability to influence legislation that will ultimately positively impact their professions."