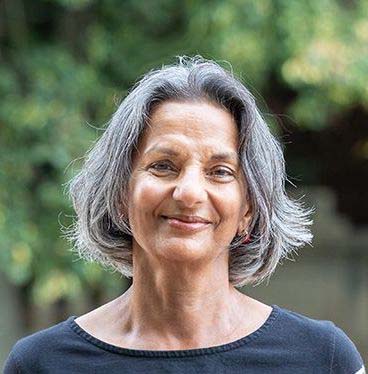 Drake University's College of Pharmacy and Health Sciences (CPHS) is pleased to announce the establishment of the Nita (Nivedita) Pandit Student Research Award. The Award recognizes students participating in research projects with priority for those that are completing laboratory or 'hands-on' research with CPHS faculty beyond their program's curricular requirements. Students may use the funding to support research travel or expenses. The inaugural recipient(s) will be announced at Health Professions Day on February 24, 2022. 
"Research endeavors are valuable not only to students, faculty, and the university but also to society," said Pandit. "I am excited to help support and recognize the exemplary work of CPHS student researchers and their faculty mentors." 
Pandit is an emerita professor of pharmaceutics in the CPHS, having retired in 2015. Throughout Pandit's 23-year career at Drake, she supported student research by developing an undergraduate research program and mentoring student researchers. She received the 1998 Madelyn M. Levitt Mentor Award, which honors faculty who are committed to student success in and out of the classroom. Prior to joining Drake in 1992, Pandit was a principal scientist at Boehringer Ingelheim Pharmaceuticals, where she was involved with the development of new drugs for asthma, COPD, hypertension, and AIDS. 
"The quality of research that our students engage in with our faculty mentors is outstanding," said Renae Chesnut, dean of the College. "We appreciate Nita Pandit's support of the student research award that gives us the opportunity to recognize our student's research accomplishments."