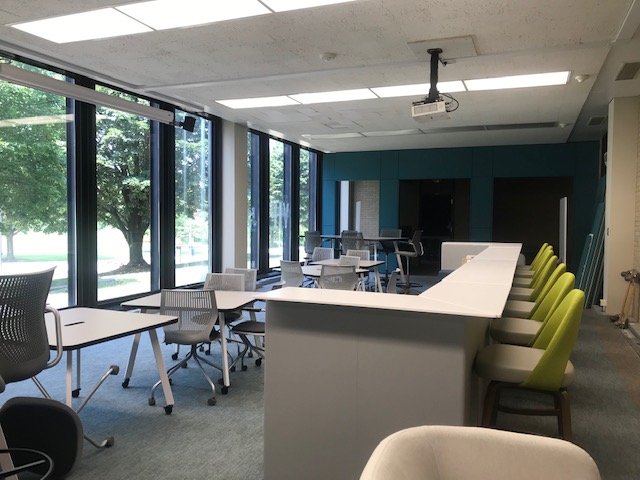 Alumni news
Deidre DeJear, JO'13, has announced that she has formed a committee to explore a campaign for governor. DeJear ran unsuccessfully for Iowa secretary of state in 2018. She was the first African-American to be nominated for statewide office in Iowa. She also chaired Kamala Harris' presidential campaign in Iowa. DeJear is the owner of Caleo Enterprises, which helps small businesses with marketing and project management.
Podcast opportunity
Nichole Hotzler, an international relations major, is looking for someone to collaborate with her on a podcast series that would involve short interviews of people involved in politics and foreign service. She seeks someone who has skills in audio recording and editing. Contact nichole.hotzler@drake.edu if you are interested.
Help us get back to "normal" — report your vaccination
All members of the Drake community are encouraged to help alleviate the threat of the pandemic by getting vaccinated. And, once you are fully vaccinated, please report that to the University. Required campus safety protocols in the fall — including mask wearing and social distancing — will be determined by how many people on campus are vaccinated. The sooner everyone gets vaccinated, the sooner we can loosen restrictions. Take photos of your vaccination card and email to contacttracing@drake.edu.
Have a news item for the Memo?
The SJMC Monday Memo (and other days of the week as needed) is a newsletter to keep members of the wider SJMC community updated on School news, achievements, events and opportunities. If you have an item for the Memo, please send it to Dean Kathleen Richardson (kathleen.richardson@drake.edu) or SJMC webmaster and multimedia professor Chris Snider (christopher.snider@drake.edu). SJMC alums and other professionals can also subscribe to the Monday Memo via email here: http://eepurl.com/bPNbxn