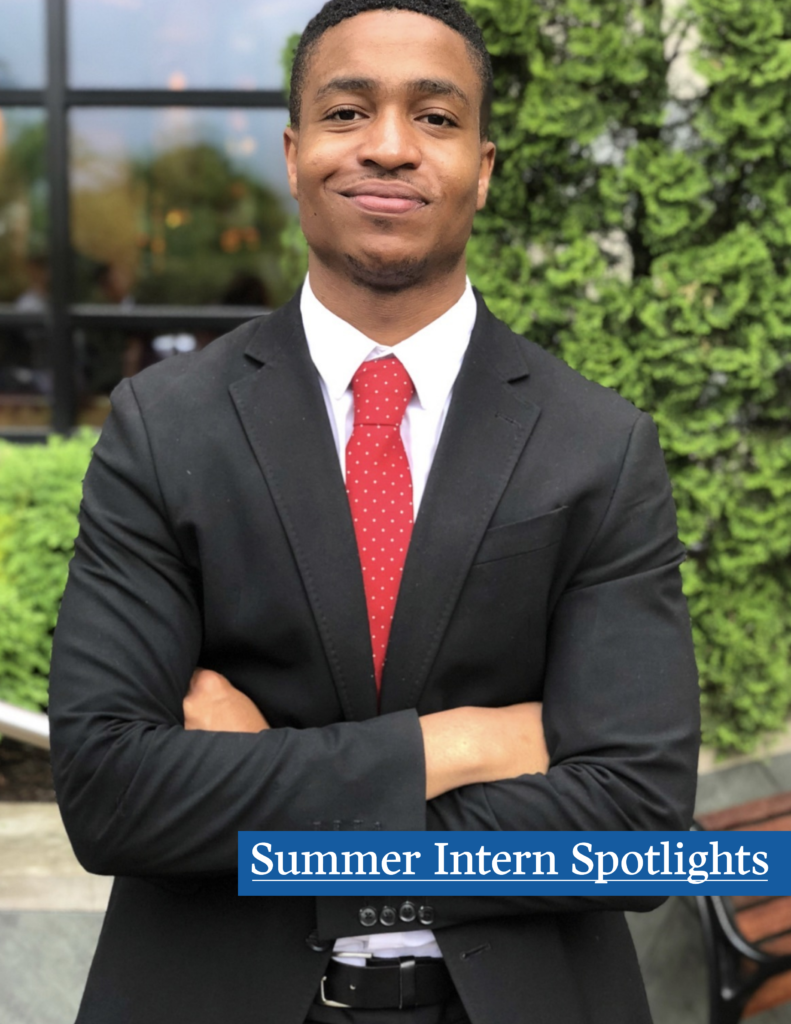 Christian Monyei Jr. is a rising 3L from Lanham, Maryland. This summer, Christian is a student attorney with the Drake Law Criminal Defense Clinic, giving him the opportunity to gain valuable hands-on experience while providing critical legal services to real clients. Summer clinics allow students greater flexibility and balance in scheduling course work with opportunities for important practical experiences.
We asked Christian to tell us about his experiences so far:
How did you learn about this clinic opportunity?
Each semester the law school holds a meeting, hosted by faculty law professors and administration, where information pertaining to the various clinics and internships as well as application submission deadlines are provided. I applied to the Criminal Defense Clinic not only because criminal law is a facet of law that piques my interest, but also because of the tools I knew I would acquire to help effectuate positive change in my community.
How did Drake Law prepare you to serve in this role?
The ways in which we are taught to navigate cases, interpret statutes, and spot issues as law students definitely helped prepare me for this particular role. Issue spotting is a skill that Drake Law cultivates in their future lawyers and is a skill that lends itself considerably to clinical practice. Understanding what legal doctrines to look for and how to apply them, in addition to understanding what might have gone awry within a case's procedural posture, helps orient my decision-making as to what avenues to pursue that are most beneficial to my clients.
What does a usual day at the clinic look like?
A regular day at the clinic consists of client interviews and filing motions. Client meetings include initial interviews where I introduce myself and my role in their representation. I learn who they are and the events surrounding their cases, and notify them of upcoming arraignments, hearings, and continuance dates. Additionally, I inform them of their charges and explain potential defenses that I might have in relation to their cases. Lastly, I like to learn what my clients want out of their representation. That is a quintessential part of clinical practice because it determines how I should proceed in a given matter.
How will this experience impact or shape your plans post-graduation?
This experience will shape my plans post-graduation because I plan to practice criminal defense law in my home state of Maryland. Understanding the criminal justice system's quirks, as well as traversing it in a manner that yields the best benefits for my clients are some of the reasons why I chose this specific clinic. Drake Law's Criminal Defense Clinic internship provides a ton of experiential learning and I believe that my interactions with clients as well as opposing counsel will put me ahead of the curve in regards to real-world practice.
Learn more about Drake Law's Career Development Office here.