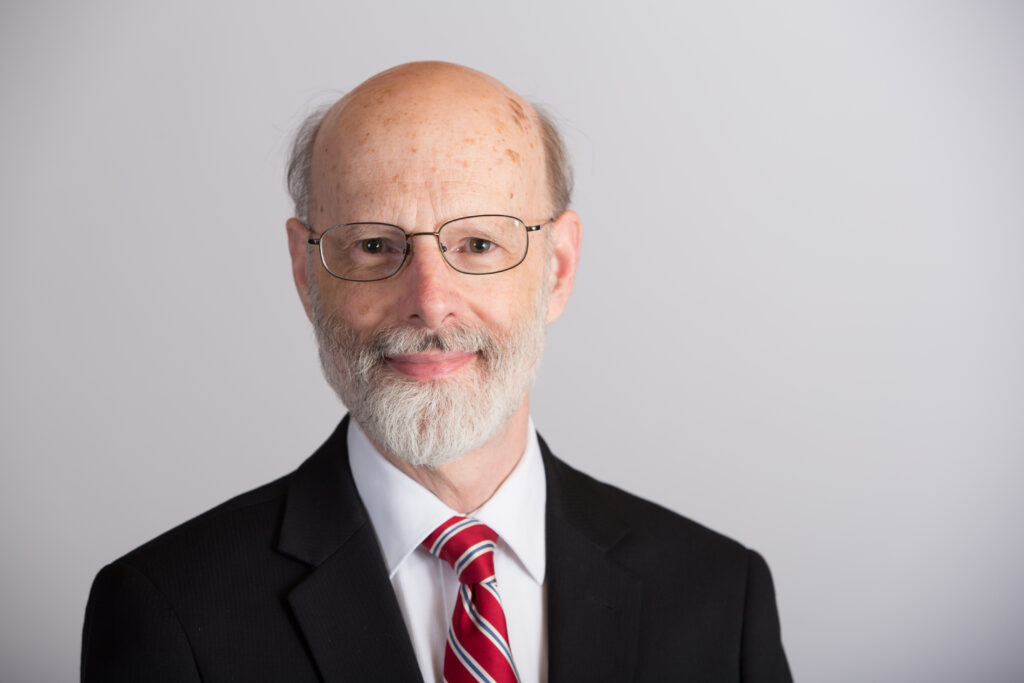 John Edwards is one of three recipients of the American Association of Law Libraries (AALL) 2021 Hall of Fame Award. Edwards is associate dean for information resources and technology, director of the law library, professor of law and director of legal research at Drake Law School.
The Hall of Fame Award was established in 2009 to recognize AALL members who have made significant, substantial, and long-standing contributions to the profession of legal information management. Inductees have been AALL members for a minimum of 25 years and have contributed significant service to the legal information profession in association leadership positions.
Edwards has been a fixture in the Midwest law library community for over four decades, and was recognized for his long-time mentoring activities and contributions to AALL. He has been a member of 12 AALL committees, serving as chair of four of them. He has also been active at the chapter level, serving as president of the Mid-America Association of Law Libraries (MAALL) (1995-1996), and has twice been president of the Mid-America Law Library Consortium, where he currently serves as parliamentarian.
Edwards is the co-author of two books on legal research, as well as dozens of articles and book reviews. He has presented at a number of meetings, including MAALL, AALL, the Iowa Judicial Institute, and the Iowa State Bar Association. He has also served on the Legal Reference Services Quarterly Board of Advisors since 2002.
"Being selected for the AALL Hall of Fame is truly an honor, especially in light of the amazing colleagues in this class of inductees and those previously selected," said Edwards. "For more than four decades I have been blessed to work with mentors and colleagues who have unselfishly shared their wisdom and insights. AALL played an invaluable role in connecting me with members who have become life-long friends and supporters. This award would not have been possible without the exceptional support from the library and law school staffs with whom I work. I am surrounded by talented personnel who make it a pleasure to come to work every day."
"Everyone in the Drake Law community knows that Dean Edwards goes far beyond his job description, every day, to ensure that students, faculty, and staff have what they need for a successful learning environment," said Drake Law Dean Jerry Anderson. "'Dedication' does not even begin to describe his approach to his work, and "essential" does not even begin to describe his value to Drake. The Hall of Fame has made an excellent selection!"