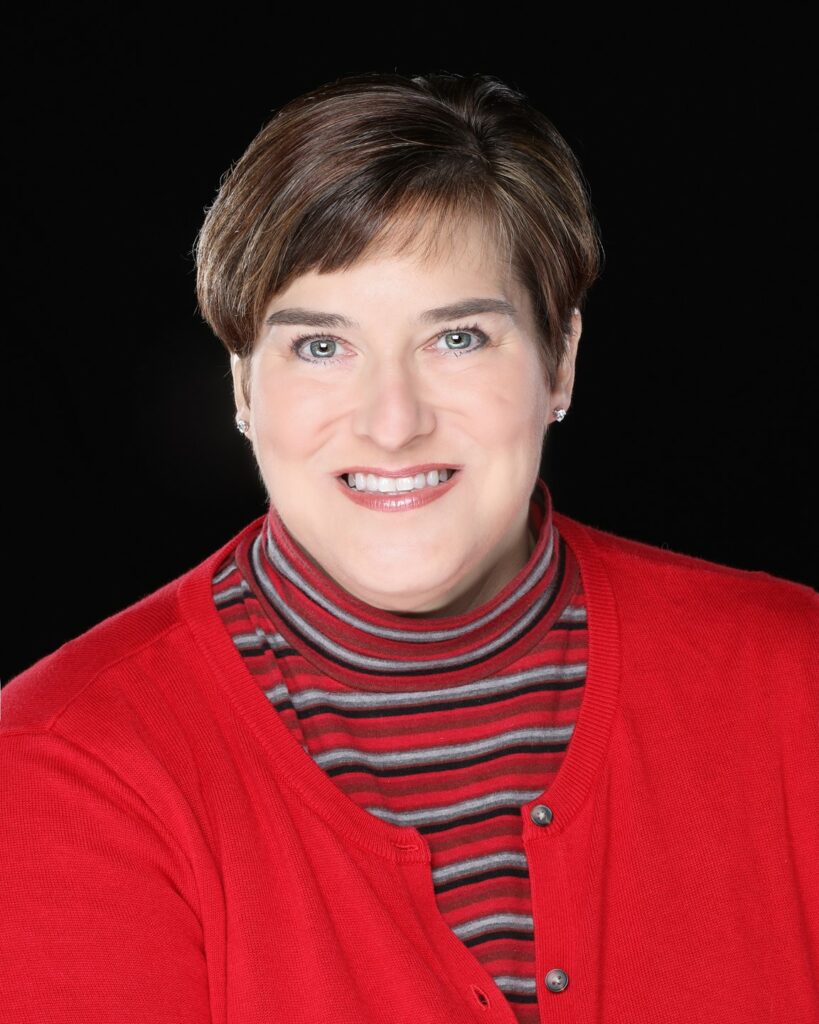 Dr. DeeAnn Wedemeyer-Oleson, PH'99, was named one of four master preceptors nationwide by the American Association of Colleges of Pharmacy (AACP) in the 2021 Master Preceptor Recognition Program. In its seventh year of existence, the AACP Master Preceptor Recognition Program honors individuals who are not full-time employees of a school/college of pharmacy for their dedication and commitment to excellence in experiential education and professional practice.  
Wedemeyer-Oleson is the director of pharmacy and the director of clinical safety, quality and compliance at Guthrie County Hospital, a critical access hospital in rural Iowa. She is also an adjunct assistant professor for Drake University's College of Pharmacy and Health Sciences (CPHS), serving as a preceptor for students in introductory pharmacy practice experiences (IPPE) and advanced pharmacy practice experiences (APPE). Wedemeyer-Oleson earned her Doctor of Pharmacy degree from Drake University in 1999 followed by completion in 2000 of an ASHP-accredited geriatric pharmacy practice residency at the Veterans Affairs Medical Center in Boise, Idaho.
Wedemeyer-Oleson has been recognized twice as the CPHS Preceptor of the Year (2001-2002 and 2019-2020), the only adjunct preceptor to receive this award twice in their career. She is currently serving on the College's Pharmacy Experiential Review Committee after also serving in this role from 2003 – 2007. She recently partnered with the Experiential Office to create a new interprofessional IPPE, focused on intentionally preparing students to be an integral part of the healthcare team prior to beginning APPEs.
"DeeAnn's passion for continual improvement and for excellence is a core value and is the root of her excellent precepting," said CPHS Assistant Dean of Experiential Education Cheryl Clarke. "Students often mistakenly believe that unique and innovative pharmacist services are only found in large healthcare systems. DeeAnn busts that myth for our students and is a shining advocate for the profession."
Wedemeyer-Oleson is a dedicated supporter of the CPHS and besides precepting, she mentors students in other ways. She currently serves on the advisory board for the College's DELTA Rx Institute Advisory Board, whose mission is to instill a spirit of change and innovation in the pharmacy profession. In her role as an advisory board member, she contributes to the Institute by sharing innovative practices, presenting to students, and serving as a judge for entrepreneurial competitions.
Wedemeyer-Oleson has also been heavily active in the pharmacy profession throughout her career, further making her a strong preceptor for CPHS students with her expertise and experience. She is a long-time member of the Iowa Pharmacy Association (IPA) and the American Society of Health-System Pharmacists (ASHP). She has served on the IPA Board of Trustees, IPA Hospital Leadership Team, and as Chair of the Public Affairs Policy Committee. In ASHP, she served as a House Delegate, the Small and Rural Hospital Advisory Group Chair, and on the Section of Inpatient Practitioners Executive Council. The Governor of Iowa also appointed Wedemeyer-Oleson to serve two three-year terms on the Iowa Board of Pharmacy. During her tenure on the Board, she served as Vice Chairperson of the Rules Committee. Prior to this appointment, she served on advisory groups related to sterile compounding, small hospitals, and pharmacy technicians.
"I feel privileged to have been nominated by Drake University College of Pharmacy and Health Sciences for the AACP Master Preceptor Recognition Program; the nomination is particularly meaningful to me as a Drake pharmacy alumna," said Wedemeyer-Oleson. "I am honored to be selected by AACP for doing something I am passionate about – teaching future pharmacists!"