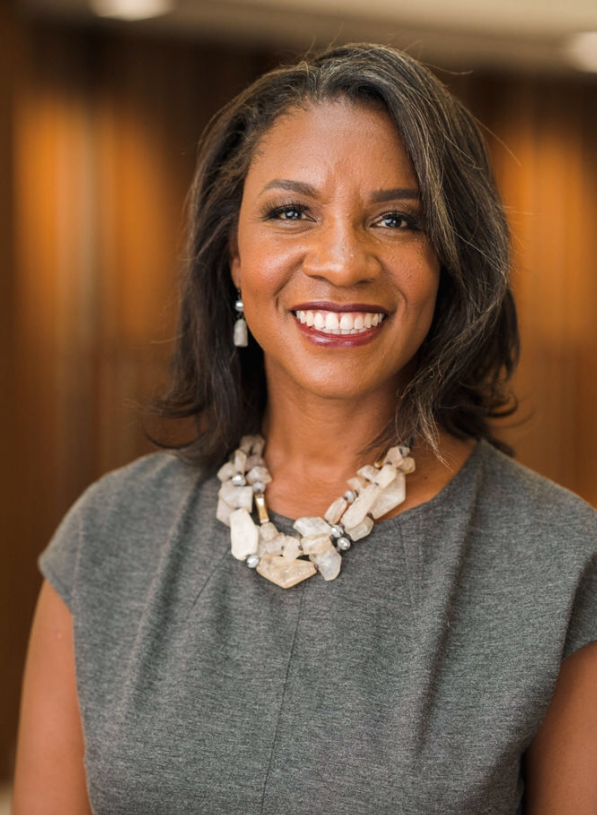 Professor Erika George will present "Rethinking Rights to Protect Democracy in the Digital Age: Reflections on Incitement and Inequality" as part of the Congressionally endowed Drake University Constitutional Law Center's Distinguished Lecture Series. The event will be delivered virtually on Thursday, Mar. 25 at 3 p.m. CST. The lecture is free and open to the public but preregistration is required. Register here.
Erika George is the Samuel D. Thurman Professor of Law at the University of Utah's S.J. Quinney College of Law and directs the Obert C. and Grace A. Tanner Humanities Center at the University of Utah. She teaches constitutional law, international human rights law, international environmental law, and seminars in corporate citizenship. She is the author of numerous articles on topics ranging from human rights, women's rights, environmental policy, business law, and corporate responsibility. Her book, "Incorporating Rights: Strategies to Advance Corporate Accountability" will be published this spring by Oxford Press.
The Drake Constitutional Law Center Distinguished Lecture Series brings some of the nation's leading constitutional scholars to campus each year to engage students and faculty on the important issues of the day. To learn more about the Drake Constitutional Law Center and the Distinguished Lecture Series visit drake.edu/law/clinics-centers/conlaw/.
________________________________________
About the Drake University Constitutional Law Center
The Drake Constitutional Law Center's mission is to foster study of the U.S. Constitution and its roots, formation, principles, and development. The Constitutional Law Center is one of only four such centers established by Congress and funded by the federal government. Throughout the year, the center hosts multiple lectures and symposiums to bring the nation's leading constitutional scholars to campus—giving students opportunities to discuss current issues such as race, religion, politics, criminal justice, free speech, and more. Learn more about the Constitutional Law Center.
About Drake Law School
For over 150 years, Drake Law School has helped launch successful careers, providing a legal education that emphasizes experiential learning backed by a solid foundation in legal theory. As the only law school in the capital city of Des Moines, students gain unparalleled access to internships, externships, and clerkships. Drake Law graduates leverage the experience gained from hands-on learning and are ready to put the law in action from day one, joining an alumni network of 6,000+ who use their law degree in all 50 states and across the globe—in every facet of the legal profession. Learn more about a legal education at Drake.