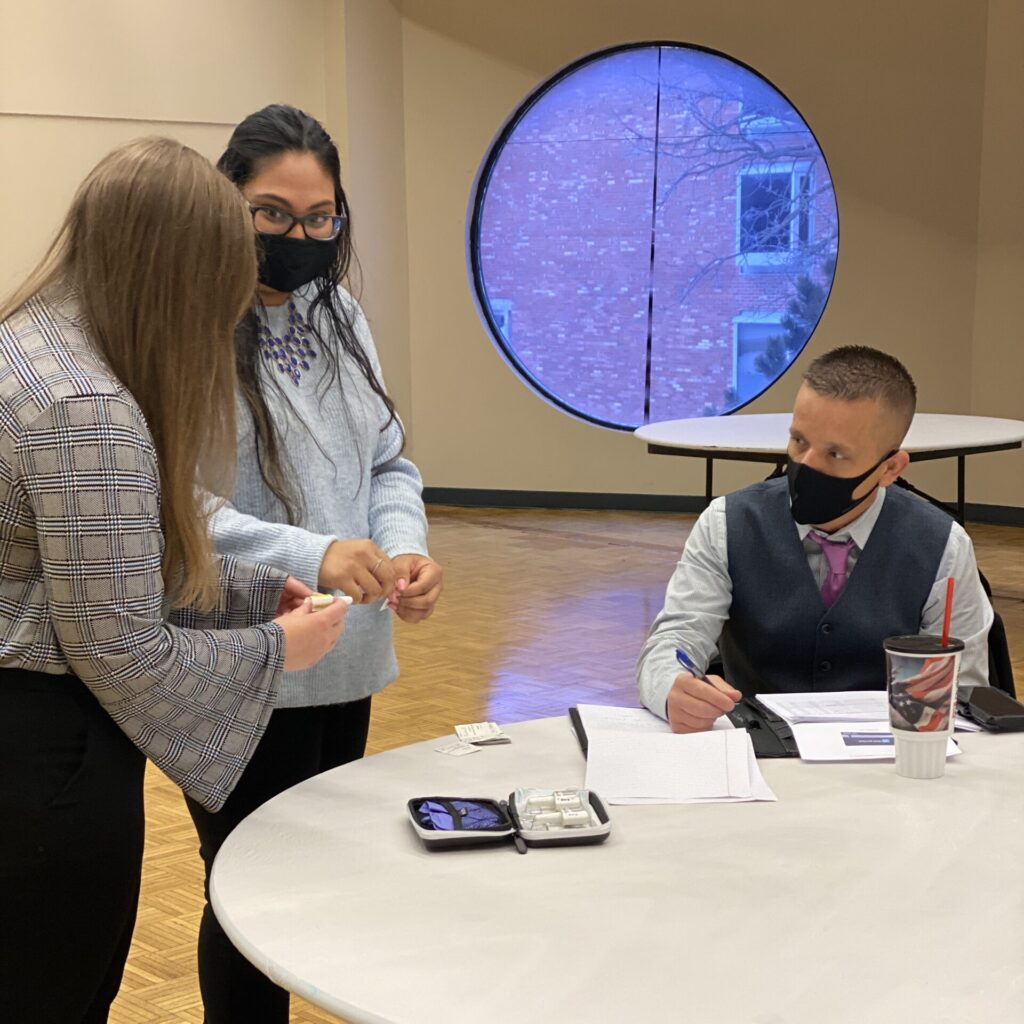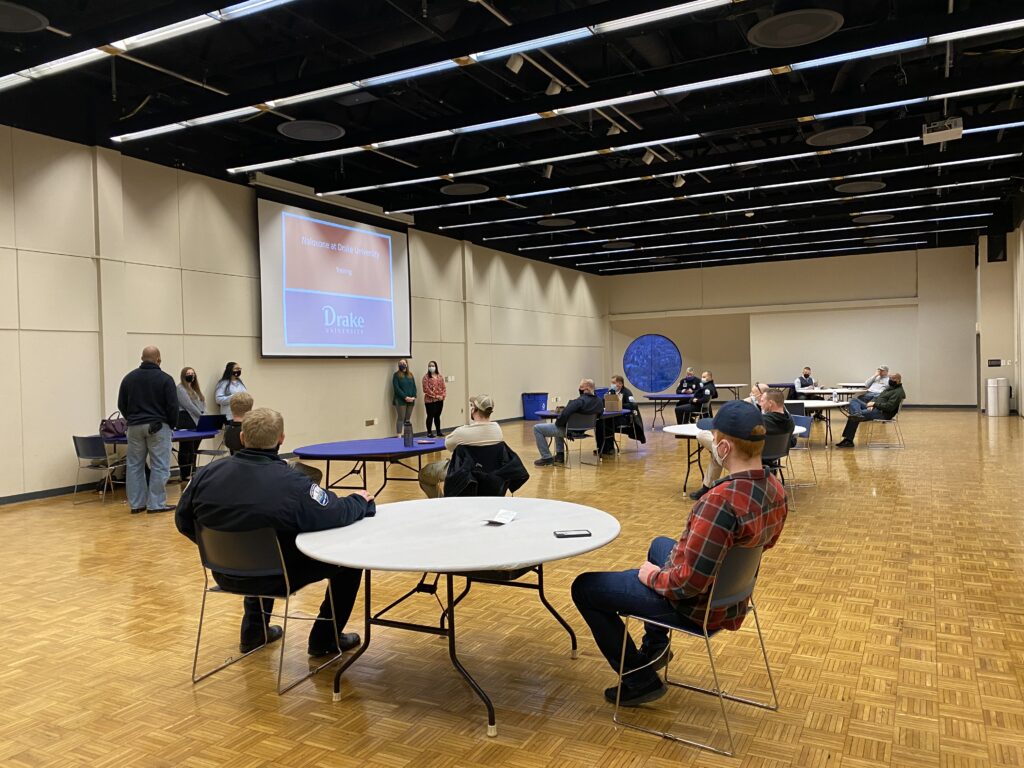 Phi Lambda Sigma, a professional leadership society for PharmD students in the College of Pharmacy and Health Sciences (CPHS) at Drake University, implemented an initiative to train Drake Public Safety Officers on the use of Naloxone in the case of suspected drug overdoses. Phi Lambda Sigma obtained Naloxone kits through two grant programs: the Iowa Department of Public Health's Tele-Naloxone Project and the Adapt Pharmaceutical Narcan Schools Program. Student members instructed the Officers on the use of Naloxone in a training session on campus.
As a result of their work, the Officers are now prepared to carry and administer Naloxone kits. "Drake Public Safety is extremely pleased that we have been able to partner with CPHS to receive training in the use of Naloxone to address the issue of potential opioid overdoses in our community," said public safety and operational services director Scott Law. "With the help of the students and staff of CPHS, Public Safety and the campus are better prepared to address this critical health issue."
The statistics on opioid use by college students provide insight as to the importance of this initiative:
Young adults (age 18-25) are the biggest abusers of prescription opioid pain relievers, ADHD stimulants, and anti-anxiety drugs (National Institute on Drug Abuse, National Institutes of Health, U.S. Department of Health and Human Services, 2016).
A 2015 survey of 1,200 college students found that nearly 16 percent of college-aged people in the US said they had used opioids without a prescription, and a third said that painkillers and similar pills are easy to get (https://www.hazeldenbettyford.org/about-us/news-media/press-release/2015-opioid-use-among-college-youth).
In the same 2015 survey, 31 percent said they knew someone who had overdosed on such drugs, 37 percent said they wouldn't know where to go for help.
Third-year pharmacy student and Phi Lambda Sigma President Carissa Popp, who organized the initiative, shared that Naloxone availability will be crucial for campus and the community's safety. "It will hopefully save not only students' lives but also community members, as many public safety officers stated that several of the cases they came across were community members."
"We wanted to be proactive about keeping our campus safe. Having Naloxone is like having a fire extinguisher – you hope you never have to use it, but you want to have it on hand just in case," said associate professor of clinical sciences and Phi Lambda Sigma advisor, Ginelle Bryant. "We are proud to say that Drake Public Safety Officers will now carry Naloxone kits and are ready to respond if an opioid overdose were to happen on campus."