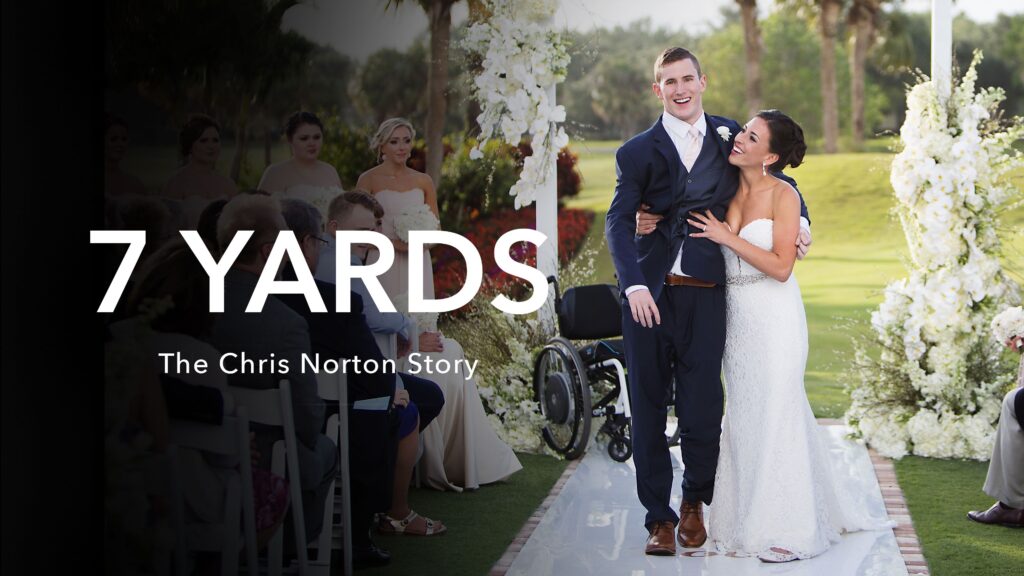 Chris Norton, an Iowa native, stars in this uplifting documentary which chronicles his spinal cord injury, subsequent rehabilitation, and how he defied medical odds when he successfully walked across the stage at his 2015 graduation. The Chris Norton Foundation has worked tirelessly to support rehabilitation programs and education in Iowa, including at Drake University.
Drake's Occupational Therapy Doctoral Program received a grant from the Chris Norton Foundation last year, which allowed the program to purchase a functional electrical stimulation (FES) cycle.
"It's an honor for the Chris Norton Foundation to support such a respectable institution such as Drake University," said Chris Norton, speaker, author, and founder of the foundation. "Their commitment to improve the lives of individuals with neurological challenges fits right with our mission."
Nicole Kuhl, assistant professor of occupational therapy at Drake, who assisted with the filming of the documentary and even has a short appearance in the film, said the Chris Norton Foundation has been a significant and critical resource to rehabilitation programs in Iowa in terms of getting the equipment they need.
Check out the official website 7 Yards: The Chris Norton Story and watch the film available on Apple TV and Prime Video.