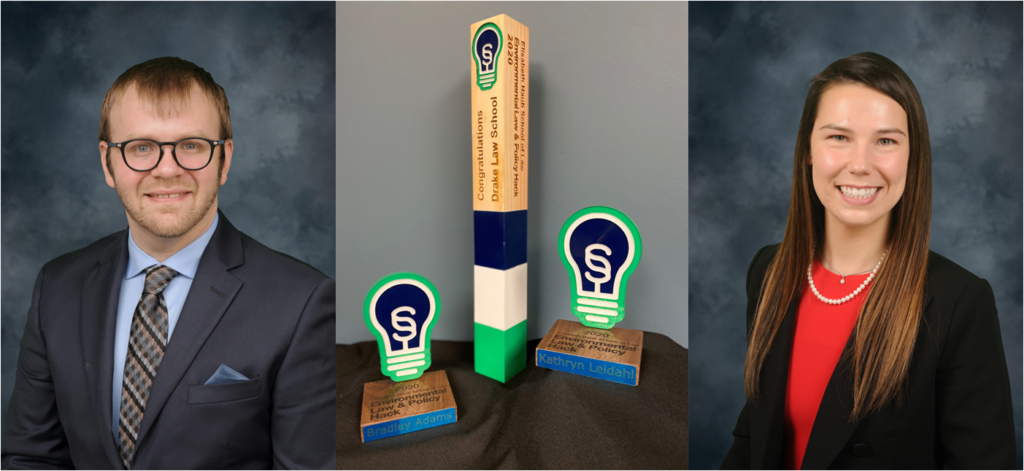 The Drake Law School team of Bradley Adams and Katherine Leidahl won the inaugural Elisabeth Haub School of Law at Pace University Environmental Law & Policy Hack Competition. This national competition is designed to orient students toward the development of creative and impactful environmental policy. 
The competition required the submission of a written policy brief, detailing suggestions for the use of vegetative landscapes to combat and mitigate climate change. The Drake Law team's subject was Cedar Rapids, Iowa, a municipality that has in recent years experienced an extraordinary number of weather events linked to climate change with critical consequences. Adams and Leidahl researched multiple levels of legal background constraints and consulted with a variety of officials and other stakeholders. After a preliminary round of judging based on the briefs, the finals required an oral presentation and defense of the policy recommendations.
The team was awarded a cash prize to be used to help implement the policy concept.