Congratulations to AEJMC contest winners!
Drake student work recently won top awards in the national Association for Education in Journalism and Mass Communication student magazine contest. The Drake winners were:
Single issue of an ongoing magazine, general excellence: Third place, Drake Magazine, editor Madi Koetting, adviser Catherine Staub
Single issue of an ongoing magazine, design: Third place, Drake Magazine, art director Katie Segler, adviser Catherine Staub
Online magazine: Honorable mention, Urban Plains, adviser Jeff Inman
Articles, feature: First place, Lorien MacEnulty, "Barrels: The Soul of Spirits," Urban Plains
Articles, reporting: Honorable mention, Lorien MacEnulty, "Ingrained," Urban Plains
Writing Workshop, Speaking Center, tutoring services open this week
The Writing Workshop is staffed by peer tutors who help students identify areas of difficulty and work with them on a range of issues, including fluency, organization, development, analysis and argument. Tutors also help students copy edit their work as needed. Tutors do NOT write papers for students, nor do they simply act as proofreaders.  All work on development and copy reading takes place within the context of the student's own writing.
The online address for student sign-up page site is https://library.drake.edu/writing.  The website itself gives directions on how to proceed. Typically, an appointment is for one half hour. Students can sign up for more than one session if they choose. They may also request that a tutor keep a regular time slot available for them if they would like to come in each week.  If students are having difficulty signing up, they can contact Professor Jody Swilky (jody.swilky@drake.edu).
The Speaking Center tutors have experience and training in speech pedagogy and are prepared to assist students when selecting and narrowing topics, organizing ideas, drafting and revising an outline, preparing visual aids, and practicing delivery. The Speaking Center's staff also facilitates access to research and resources that can help speakers and presenters.
To make an appointment, visit http://library.drake.edu/speaking to schedule a personal online meeting with a tutor. You will then be emailed a link for your Blackboard tutoring session. Appointments are scheduled for 30 minutes each, and students are encouraged to schedule multiple times while preparing for a single presentation.
Tutoring services also are available for course-based support in the areas of actuarial science, accounting, biology, chemistry, economics, organic chemistry, physics, math and stats.
SJMC service-learning project helps visually impaired Iowans
Students in SJMC's beginning reporting and writing class for years have participated in a service-learning initiative that benefits Iowa's blind and visually impaired community. Starting this week, JMC 54 students will take turns Monday through Friday reading the Council Bluffs Nonpareil newspaper for IRIS, the nonprofit that translates print information into audio recordings for print-handicapped people across the state. Other interested students are encouraged to volunteer as well. Training is provided, and reading shifts can be conducted remotely or in the IRIS recording booth in the Meredith Hall basement audio suite. More information can be obtained from this year's IRIS coordinator, Taylor Fisher (taylor.fisher@drake.edu), pictured, a senior Law, Politics and Society and International Relations major.
Read a book to the world's children!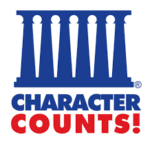 The SJMC and the Robert D. and Billie Ray Center at Drake are collaborating on a service project to celebrate Character Counts week, Oct. 18-24. Character Counts, a global initiative, supports the nonpartisan Ray Center's mission to improve civility through character development and ethical leadership. The Character Counts movement serves an estimated 8 million youth worldwide through educators, youth organization leaders and parents. Every year millions of children in dozens of countries participate in Character Counts week.
Drake student volunteers will check out children's books from the SJMC dean's office (Meredith Hall 118), read them aloud and video record them for a playlist on the Character Counts website. Spanish-speaking readers are especially encouraged to participate. In addition, judges will review video submissions and select three winners to receive SJMC swag!
The deadline for submission is Friday, Oct. 9. For more information on how to participate, contact SJMC administrative assistant Denise Ganpat at denise.ganpat@drake.edu.
Reminder: Two recruitment meetings this week
Alpha Kappa Psi professional business fraternity will be conducting recruitment from Sept. 7-12. A meet-and-greet will be on Monday, Sept. 7, 7-9:30 p.m. CDT on Zoom. Links will be shared from the Facebook page, Drake CBPA Business Fraternities. Alpha Kappa Psi is open to all majors, minors and concentrations: https://drive.google.com/file/d/1n5MZ62dAqK-AWyKaReFUe5k8Dr7-Xpcy/view?ts=5f4ac365
For more information, contact president Becca Clair (rebecca.clair@drake.edu).
Interested in writing for Drake Mag this semester? Join the virtual fall brainstorming session on Tuesday, Sept. 8, 6-7 p.m. CDT to pitch your ideas and get a first-hand look into the next issue. The Zoom link will be posted on our Facebook, Twitter, and Instagram as we get closer to the date. If you are not able to attend but are interested in writing for the magazine, please email Cheyann Neades (cheyann.neades@drake.edu.)
Photography and Design Opportunities Available: Apply to join Drake Mag's art staff. Send your resume and 3-5 work samples to the Editor-in-Chief, cheyann.neades@drake.edu, Art Director, fatima.calderonceron@drake.edu, Photo Editor, tina.intarapanont@drake.edu and Assistant Photo Editor, autumn.palmer@drake.edu by Friday, Sept. 11, 5 p.m. CDT.
If you have any questions about Drake Mag or applying, email Cheyann.neades@drake.edu.
Plenty of study spaces in Meredith Hall
There are plenty of quiet spaces in Meredith Hall during the day and evening for spreading out, studying and participating in Zoom meetings and classes. Check it out!
Meredith Hall is unlocked during the following hours when classes are in session:
Monday-Friday: 7:30 a.m.-4:30 p.m. (card access 4:30-11 p.m.)
Saturday: Card Access only (8 a.m.-8 p.m.)
Sunday: Card access only (8 a.m.-8 p.m.)
Students and employees can swipe into the building with a Drake ID when the building is locked from 7 a.m.-11p.m., Monday-Friday. Please do not enter the buildings outside of these hours, as that time is used to sanitize and prepare the building for the following day.
Have a news item for the Memo?
The SJMC Monday Memo (and other days of the week as needed) is a newsletter to keep members of the wider SJMC community updated on School news, achievements, events and opportunities. If you have an item for the Memo, please send it to Dean Kathleen Richardson (kathleen.richardson@drake.edu) or SJMC webmaster and multimedia professor Chris Snider (christopher.snider@drake.edu). SJMC alums and other professionals can also subscribe to the Monday Memo via email here: http://eepurl.com/bPNbxn