Students in J54: News and Reporting Principles nearly had their final exam canceled. That was instructor Lindsay Gilbert's 7-year-old daughter Jenna's idea, anyway. Excusing herself for a few minutes while students were writing their final stories, Jenna entered the room, reactivated the temporarily deactivated mic and camera, and took over teaching duties. By the time Lindsay returned, the class was nearly in tears of laughter after seeing some amazing dance moves, learning that one student was in "detention," and yes, the final was now canceled. (Those last two decisions were definitely undone, in case you were wondering.)
Most Drake journalism alumni recall their news and reporting principles class fondly. The Spring 2020 semester's transition to remote learning, however, was memorable even if it was fairly seamless according to Gilbert. As in previous semesters, students were assigned to write 11 news stories about campus. Students adapted their assignments to the news of the day with the ease of grizzled reporters, covering the impact of COVID-19 to their own university.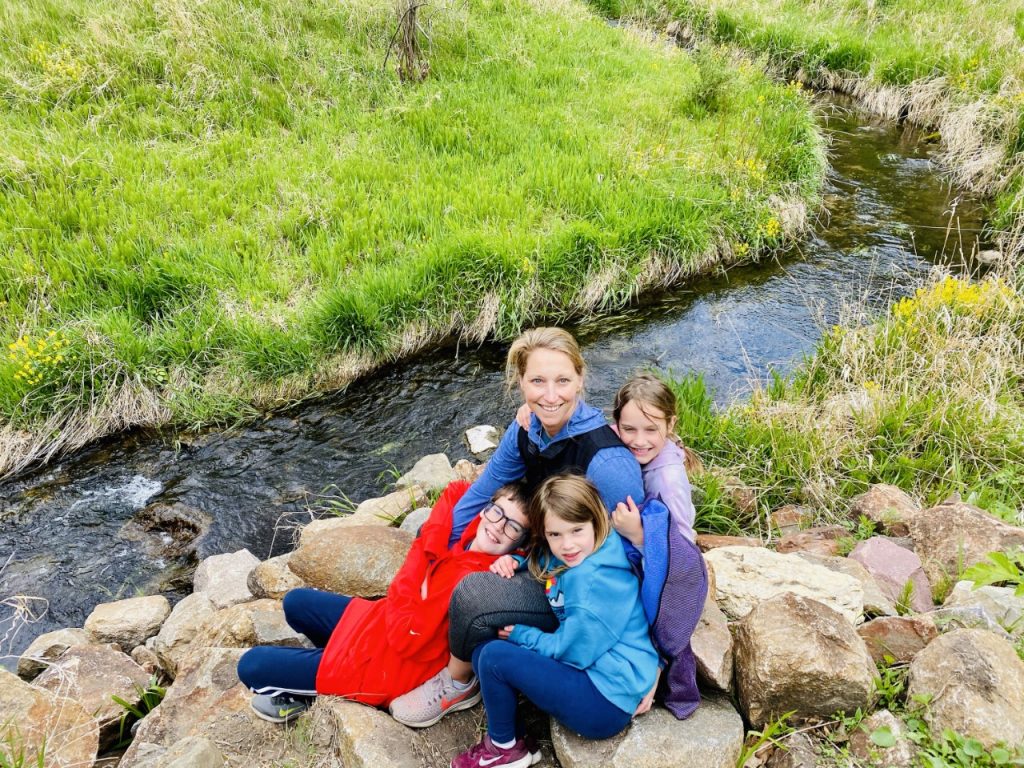 "Students wrote about how different groups on campus were adapting to online learning, including how science majors were completing labs online, how fine arts were adapting, and the impact online learning had on international students and student athletes," recalled Gilbert.
She also read stories about celebrating milestones such as birthdays or anniversaries during quarantine, unique ways communities have come together during this time and how families who celebrate different religious holidays balance their beliefs with their family. "In short," she said, "I saw stories about the goodness of humanity that my students would never have had the opportunity to write had it not been for quarantine learning."
J54 students become a community while in class. Gilbert initially feared that moving online, would negatively impact that sense of community. "To adapt, we created a GroupMe, which became a place to share common experiences, share funny pictures or experiences, or ask questions," she said. Throughout this time, the students shared pet photos, the weirdest thing in their home, or anything else they felt like sharing with the class. In return, the class learned about their instructor's three kids, her 140-pound English mastiff, and resilience.
A memorable discussion topic for students each semester is about diversity in the newsroom. Prior to that discussion, students explore their own identities using a model created by the Race Card Project. Each student chooses five words to identify themselves and has an opportunity to discuss their selection. "Completing this project remotely counterintuitively made students especially reflective," said Gilbert. "We created a virtual identity wall (pictured below) to share and this simple exercise really brought students together in a challenging time."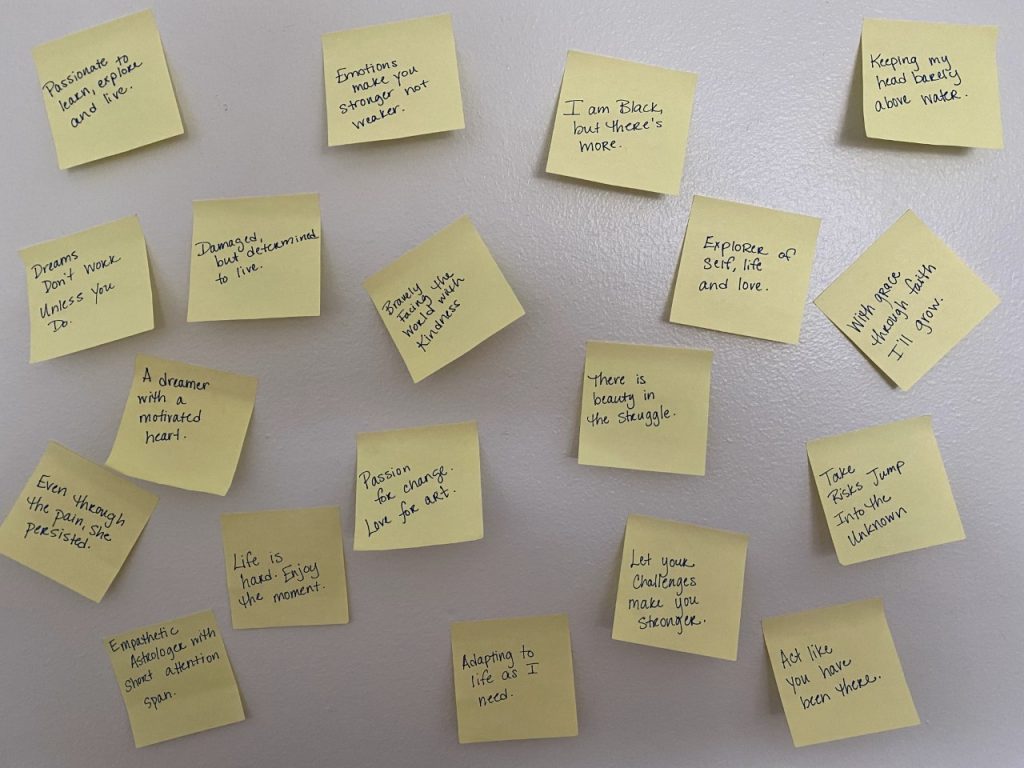 "Students often said they looked forward to class because it was almost two hours twice a week where they could be themselves, laugh and forget about what was going on around them," said Gilbert. "They developed really creative story ideas based on the access to sources near them. They were adaptable and positive and made this a semester I will never forget.