Congratulations to our scholarship and award winners!
We can't celebrate on campus this spring, but we'd like to offer virtual applause all this week to the winners of the annual SJMC awards and scholarships. Each day, we will publish the names of the students who have been recognized for their academic achievements, hard work, skills and enthusiasm for the craft of communication.  Today we recognize:
Fausch Awards – Nick Drahozal, Alexandra Besch, Jamie Lamb, Libby Nichols
Honors PR students for outstanding contributions to research for the senior capstones
Funded by David Fausch, a 1957 graduate who worked as a vice president at Gillette Co. overseeing corporate public relations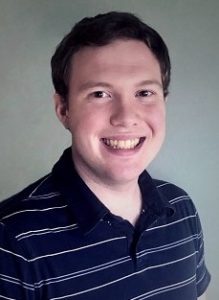 Public Relations Student of the Year – Ben Heinze
Serving as a long-term leader in PRSSA and the organization's president this year, Ben has continually demonstrated a commitment to advancing the PR program at Drake. He has excelled in his internships and professional placements, and he adds value to classroom discussions by sharing unique insights. He successfully led a dynamic senior capstone team.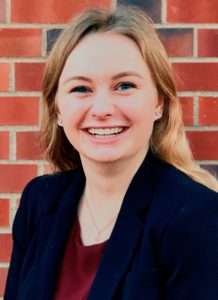 Strategic Political Communication Student of the Year – Lauren Selfridge
From internships at state agencies and lobbying firms to work on campaigns and as a student ambassador, Lauren has taken full advantage of the opportunities Drake has to offer and is a great representative of Drake's SPC program. She's brought a positive energy, strong work ethic and open mind to her time at Drake.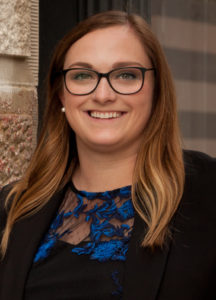 Public Relations Alumna of the Year – Taylor Larson
Taylor is a government affairs associate at LS2group, a Des Moines bipartisan public relations, marketing and public affairs firm. She also graduated with honors from Drake Law School. From serving on a faculty search committee to speaking with students in various PR and SPC classes, Taylor was an important fixture in the SJMC this year. She was selfless with her time and talent, providing advice and support for students in their internships, job searches, and capstone and classroom projects. She helped students connect with professionals, and she facilitated networking at the Iowa Capitol.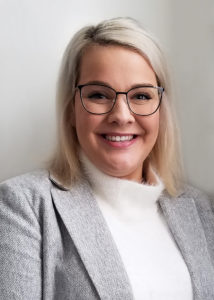 Strategic Political Communication Alumna of the Year — Jordan Goode
Jordan is account coordinator at LS2group. She is a great example of an alum who gives back to Drake whenever she can. She spends time to mentor students interested in working in the industry, returns to campus to speak to student groups, and enthusiastically shares the Drake SJMC story whenever she can. Jordan is making a name for herself in public relations and public affairs, and has a well-deserved reputation for professionalism and strategic thinking.
Master of Arts in Communication Student of the Year – Keely Coppess
Keely is communications director at the Iowa Department of Agriculture and Land Stewardship. She previously was public relations director at both Two Rivers Marketing and Trilix. Every assignment Keely tackled in the MAC program was completed with meticulous attention to detail. Designing a mix of professional and volunteer projects throughout her coursework, Keely provided valuable strategic recommendations to advance organizations' missions and improve the community around her. She successfully completed the program while managing a full-time position — all while turning in nearly every assignment several days before deadline in every.single.course.
PRSSA hosting virtual PR Day
Drake Public Relations Student Society of America will hold a virtual PR Day featuring a professional panel on Friday, April 17 at 9 a.m. There will be about 45 minutes of moderated questions and then about 20-30 minutes of Q and A. This is a great way to connect with and learn from PR professionals around Des Moines.
Emilee Richardson: Science Center of Iowa, Director of Marketing and PR
Emily Osweiler: YMCA Supportive Housing Campus, Executive Director
Megan Garrett: Trilix, Senior Communications Specialist
Abby Bottenfield: Trilix, Communications Director
Natalie McLinden: Wellmark, Social Media Specialist
Teresa Roof: Wellmark, Team Leader of Corporate Communications
Christina Gayman: Hyvee, PR Director
Here are the Zoom meeting details:
Topic: Drake PR Day
Time: Apr 17, 2020 09:00 AM Central Time (US and Canada)
Join Zoom Meeting
Meeting ID: 920 060 237
Password: 150439
Have a news item for the Memo?
The SJMC Monday Memo is a newsletter to keep members of the wider SJMC community updated on School news, achievements, events and opportunities. If you have an item for the Memo, please send it to Dean Kathleen Richardson (kathleen.richardson@drake.edu) or SJMC webmaster and multimedia professor Chris Snider (christopher.snider@drake.edu). SJMC alums and other professionals can also subscribe to the Monday Memo via email here: http://eepurl.com/bPNbxn
The School of Journalism and Mass Communication strives to create a community of scholars that represents the complexity of the human experience in regards to race, ethnicity, gender, sexual orientation, economic status, political views, gender identification, religion, age and physical abilities. We are committed to creating a welcoming and supportive environment for all our faculty, staff, students and visitors, and celebrating our differences through the lens of the First Amendment value of freedom of expression.
[/cmsmast