Iowa & Minnesota Campus Compact (IAMNCC) announced the winners of the 2020 Presidents' Engaged Campus Awards. This year's awards include over 100 honorees selected by 38-member college and university presidents. Four Drake programs and people are among the honorees. Winners were selected for their role as student leaders, civic leaders, and community-campus partners. There were also four selective award categories for Emerging Innovation, Community Collaboration, Alumni Leadership, and Civic-Minded Employer.
"This year is a particularly important time to recognize the amazing collaborations happening between communities and campuses," said Emily Shields, executive director of the Iowa & Minnesota Campus Compact. "The current crisis makes the important public role of colleges and universities even more evident and these examples demonstrate what's possible."
Awards events to be held in April and May had to be canceled. Online recognition will occur April 17–May 5 and will include video messages for and by awardees, virtual message boards, pictures, and descriptions of awardees. These will be shared on IAMNCC web sites and social media.
"Civic engagement is at the core of our institutional mission," said Drake University President Marty Martin. "I am proud of these students, colleagues, and partners who are living our commitment to transform lives and strengthen communities. There is no doubt they are creating meaningful change on campus, in our communities, and beyond."
Drake is honored to receive recognition with three Presidents' awards and an Emerging Innovation Award. The recognized awardees include the following: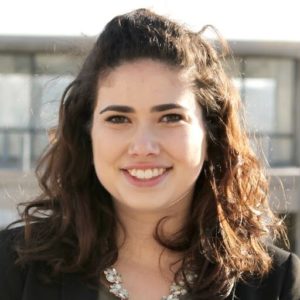 Student Leadership—Brittany Freeman
Brittany is a motivated student leader whose enthusiasm for social change is exemplified through her many activities at Drake and in the community. She has served as an AmeriCorps member at Anawim Housing through the Engaged Citizen Corps Program, participated in a Social Justice Living Learning Community her sophomore year, served as President of Next Course Food Recovery, and most recently, was elected to serve on the board of Community Youth Concepts, a local nonprofit.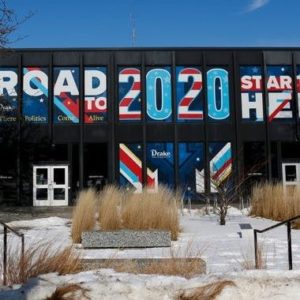 Civic Engagement Leadership—Drake University Political Visitors Team: Rachel Paine Caufield, Scott Law, Matt Miller, Jarad Bernstein, Dani Peters, and Tony Tyler
Drake University serves as the place where politics come alive! Throughout the 2020 caucus season Drake hosted dozens of town halls, rallies, and forums, a nationally televised Democratic presidential debate, a campaign event for President Trump, three Democratic caucus precincts, and was mentioned in the media 8,500 times. Hosting events requires a substantial amount of time, effort, and planning, and the University's Political Visitors Team provided strong leadership in managing all of Drake's caucus events.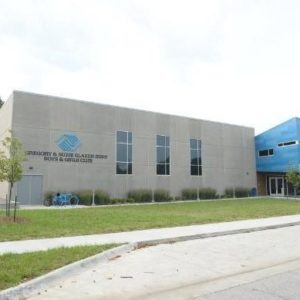 Community Partner—Gregory & Susie Glazer Burt Boys & Girls Club
Drake University and the Boys & Girls Club of Central Iowa opened the Gregory & Suzie Glazer Burt Club on August 23, 2019. This is only the second Boys & Girls Club in the nation located on a private college or university campus. The Burt Club serves more than 200 youth, providing kids and teens in our community with a safe, supportive place to be after school and during the summer, and numerous educational and service opportunities for Drake students.
Emerging Innovation—Drake's Engaged Citizen Corps (ECC)
The ECC is an intentionally designed service-year program for entering first-year students at Drake University who want to take creative action to solve social problems. The program combines academics with a service internship and living-learning community in the residence hall. ECC exposes members to issues of social justice while providing them hands-on experience to impact the Des Moines community. Members are enrolled in the Campus Compact AmeriCorps Program, where they serve weekly service-learning hours with a local non-profit, all while making connections between their community experiences and academic pursuits. The service internship is directly integrated into the assignments and activities of nine credits (two courses plus a year-long seminar). Service sites represent agencies working across multiple areas including youth development, affordable housing, poverty and homelessness, and more.
The ECC program attracts students of the highest academic caliber and community accomplishments. Over the past four years, 181 students have applied for 40 spots. 25% of applicants indicated that the ECC program influenced their decision to apply to Drake. ECC alumni go on to serve in leadership roles ranging from vice president of service and philanthropy, service chair of the Residence Hall Association, president of service-related student organizations, and one is even serving on the board of a local youth-serving non-profit
organization.
Learn more about Drake's community and civic engagement efforts. View all the Presidents' Awards honorees in Iowa and Minnesota.
Iowa & Minnesota Campus Compact strengthens the capacity of colleges and universities to fulfill the public purposes of higher education through its network of 58 campuses. This includes educating students through community and civic learning experiences and making an impact in communities through reciprocal partnerships that address community-identified goals. IAMNCC creates partnership opportunities, supports quality programming through professional development, and promotes the importance of the civic mission.