Drake University has once again been honored with the Tree Campus USA® recognition by the Arbor Day Foundation for its commitment to effective urban forest management.
Drake has been a member of Tree Campus USA since 2011, a national program that honors colleges and universities for engaging their students and staff in conservation goals.
"Tree Campuses and their students set examples for not only their student bodies but their surrounding communities by showcasing how trees create a healthier environment," said Dan Lambe, president of the Arbor Day Foundation. "Because of Drake University's participation, air will be purer, water cleaner, and its students and faculty will be surrounded by the shade and beauty the trees provide."
Drake achieved the Tree Campus designation by meeting the program's five standards: Maintaining a tree advisory committee, a campus tree-care plan, dedicated annual expenditures for its campus tree program, an Arbor Day observance, and student-service-learning projects.
"The ultimate goal of our tree care plan is to ensure a safe, attractive, and sustainable campus urban forest," said Patrick Williams, grounds supervisor for Drake's Facilities Planning and Management department. "We are honored to once again be named a Tree Campus—a recognition that wouldn't be possible without our ground workers who spend hours and hours caring for our campus."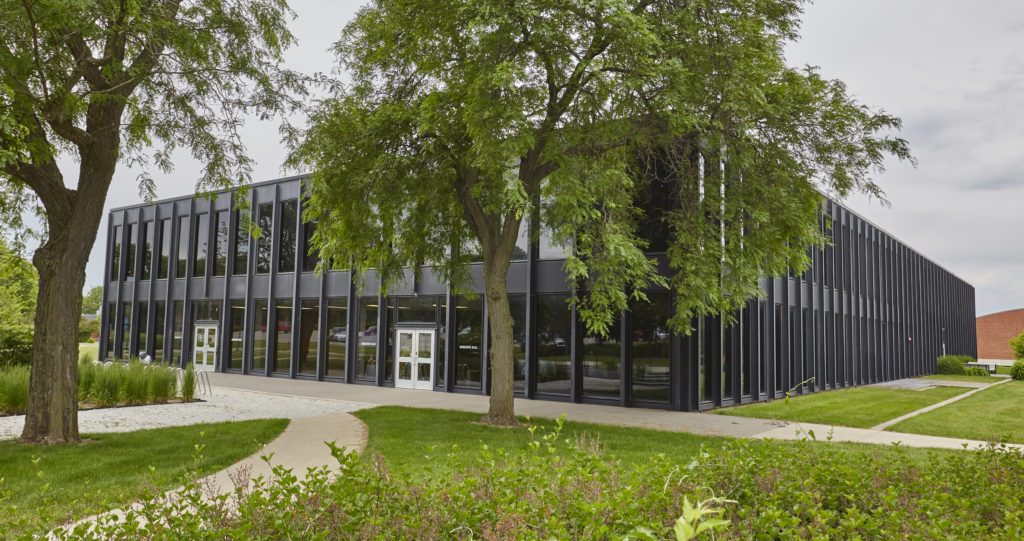 According to Williams, the Grounds Department cares for more than 1,600 trees on Drake's campus, and in 2019, the team planted 75 new trees. In addition to their day-to-day operations, the department regularly works with students to promote campus sustainability efforts. This includes partnering with the student organization Drake Environmental Action League on various sustainability projects, recruiting students to help with the University's annual Arbor Day ceremonial tree planting, and hiring a sustainability intern.
"Drake's environmental commitment starts with our students, faculty, and staff," said Williams. "We are dedicated to informing and empowering our campus constituents to be a key part of our conservation efforts."
The Arbor Day Foundation has helped campuses throughout the country plant thousands of trees, and Tree Campus USA colleges and universities invested more than $51 million in campus forest management last year. This work directly supports the Arbor Day Foundation's Time for Trees initiative — an unprecedented effort to plant 100 million trees in forests and communities and inspire 5 million tree planters by 2022. Last year, Tree Campus USA schools have collectively planted 34,515 trees and engaged 33,432 tree planters.
About the Arbor Day Foundation
The Arbor Day Foundation is a million-member nonprofit conservation and education organization with the mission to inspire people to plant, nurture and celebrate trees. For more information visit arborday.org/programs/treecampususa