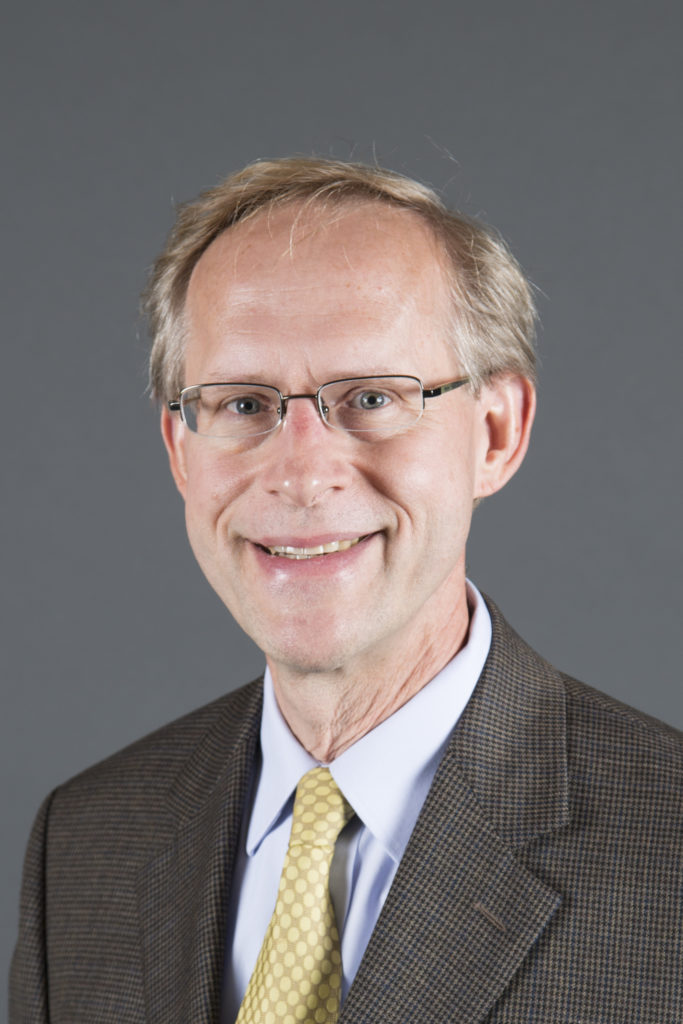 Tim Welty, professor of pharmacy practice and director of research, innovation, and global initiatives for Drake's College of Pharmacy and Health Sciences (CPHS), was recently named a fellow of the American Epilepsy Society (AES).
AES is one of the oldest neurological professional organizations in the country that aims to promote interdisciplinary communications, scientific investigation, and exchange of clinical information about epilepsy. Membership consists of clinicians, scientists investigating basic and clinical aspects of epilepsy, and other professionals interested in seizure disorders.
The rank of fellow in the AES is an elite member status meant to honor prominent leaders who have shared their time and talents to advance the Society's mission and made meaningful contributions to the field of epilepsy. Welty has been a member of the AES for 25 years and is currently serving a three-year term on its Board as the Council Chair on Clinical Activities. He has also served on the Governance Committee, Annual Course Planning Committee, and as Chair of the Treatments Committee.
At Drake University, Welty teaches a number of courses to pharmacy students while fostering innovative developments and partnerships for CPHS domestically and internationally. In between teaching and college development initiatives, he maintains active research projects related to epilepsy and serves as the Vanadro-Drake University Drug Development Consulting Fellowship Director.
One of Welty's largest and most important research projects was the Equigen study of generic substitution of antiseizure medications. This study resulted in the recognition that generic substitution of antiseizure medications in the US is safe and effective.
Currently, Welty is heading a task force on generic substitution for the International League Against Epilepsy. The task force recently completed a worldwide survey on generic substitution practices. Welty and CPHS student Jenna Niyongere (P4) presented the findings at the 2019 AES annual meeting in Baltimore, MD. The results of this study will be published and used to determine future projects to address issues related to generic substitution globally.
"It is a humbling and great privilege to be recognized with the highest honor from the American Epilepsy Society," said Welty. "Receiving this recognition causes me to think about all the patients with epilepsy I have attempted to help over the years. Serving them and seeing their seizures improve is of even greater value."