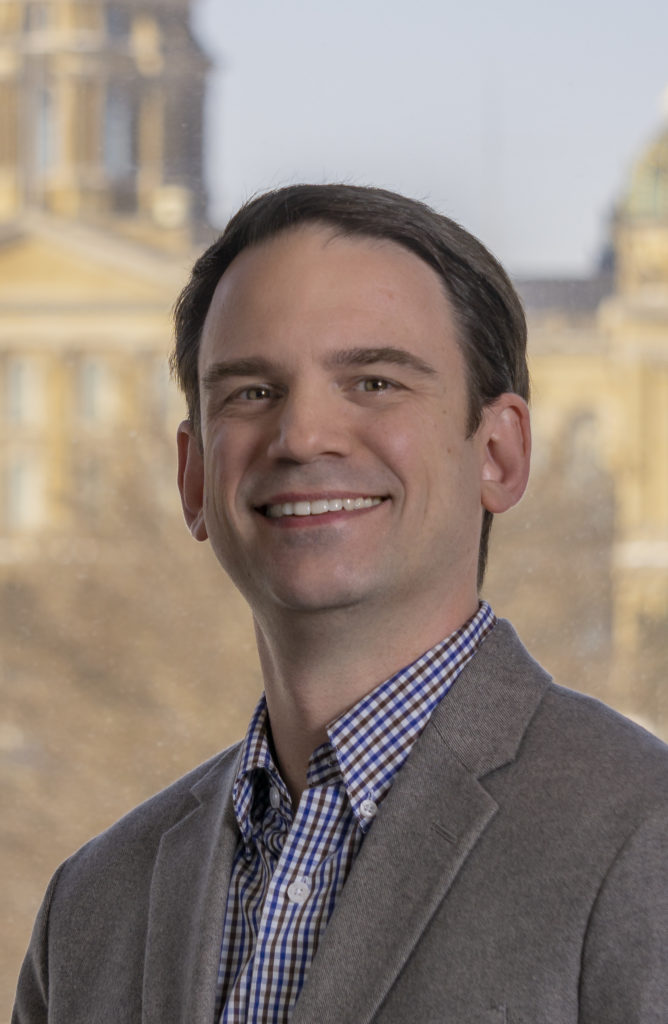 Drake University Provost Sue Mattison announced today that Ryan Wise, director of the Iowa Department of Education, will be the next dean of Drake University's School of Education. Wise will assume his duties as dean no later than June 30, 2020.
"I am thrilled that Ryan will be joining the leadership of Drake University," said Mattison. "He is an authentic leader in education for the state of Iowa, has a stellar reputation building trust and developing partnerships, and brings a wealth of experience and unique understanding to the role of dean."
As dean of Drake's School of Education, Wise will lead one of the largest schools of education in the Midwest with more than 1,000 students and a wide range of programs at the undergraduate, masters, specialist, and doctoral levels. In addition to partnerships with school districts throughout Iowa, the school is home to the largest Head Start early childhood education program in the state, and collaborates with the recently-opened Gregory & Suzie Glazer Burt Boys & Girls Club located on Drake University's campus.
"Drake University's School of Education is a recognized leader in educator preparation," said Wise. "I'm incredibly excited to take on this new role and further the School's commitment to excellence, equity, and innovation."
In his current role, Wise serves as chief state school officer for the State of Iowa and executive officer of the State Board of Education. His duties include providing leadership and oversight of Iowa's 327 public school districts, 32 educator preparation programs, and 15 community colleges, as well as leading the implementation of state and federal education legislation.
During his time at the department, he has led the development and implementation of Iowa's teacher leadership and compensation system, supported the development of the state's early literacy initiative, and championed efforts to expand work-based learning, computer science instruction, and high-quality career and technical education. Wise is also a member of numerous state boards and committees focused on education, children's mental health, and workforce development.
Wise holds a doctorate of education leadership from Harvard University, a master's in public administration from the University of Nebraska Omaha, and an undergraduate degree from Creighton University.
A dedicated educator and public servant, Wise started his career as a high school history teacher in Nebraska and Mississippi. He went on to serve as the executive director of the national non-profit Teach For America in South Dakota, where he worked to expand the program to the state and improve education on the Rosebud and Pine Ridge Reservations. He was also managing director for growth strategy and development for Teach For All, which works to recruit and develop teachers for under-resourced schools worldwide.
Wise will succeed Janet McMahill who will step out of her role as dean and into a faculty sabbatical on Dec. 31, 2019, before retiring from Drake in June 2020. McMahill has served Drake for 32 years, 15 of which she held the role of dean.
"Dean McMahill has been a tireless relationship-builder," said Mattison. "Her legacy to Drake University is a testament to those relationships, most notably, the beautiful Collier-Scripps Hall, where the School of Education is housed. I am proud of all Jan has accomplished in her years of service to Drake."
Randy Peters, tenured associate professor of education leadership, has agreed to serve as interim dean from January through June, 2020. Randy has been on the Drake School of Education faculty since 2011, having served as a high school principal for many years before moving into higher education. He will work with McMahill and others to support a smooth transition of leadership for the school.