Meredith family, corporation donate $3 million toward building renovation
It was a standing-room-only crowd of Drake students, faculty, staff and alumni at the announcement last week that the Meredith publishing family and corporation would donate $3 million to help renovate their namesake Meredith Hall, home of the Drake SJMC. Above, Drake President Marty Martin presents a poster signed by SJMC faculty and students to Mell Meredith Frazier, great-granddaughter of corporation founder E.T. Meredith.
Meredith Hall was built in 1965 by a gift from the Merediths. It was designed by world-famous architect Ludwig Mies van der Rohe. The renovation will update the building to meet modern teaching and learning styles and create more space for collaboration. Fundraising for the project is ongoing.
For more information, see the University news release: https://news.drake.edu/2019/11/07/meredith-family-and-meredith-corporation-contribute-3-million-to-drake-university/
Drake students win national Pinnacle awards
Drake students won seven awards at the recent national College Media Association Pinnacle Awards. The honors were:
Best podcast (1st place), Urban Plains (journalism senior capstone project)
Best sports investigative story (1st place), Urban Plains
Best magazine contents spread (1st place), Drake Magazine
Best magazine feature spread (1st place), Drake Magazine
Best magazine entertainment spread (2nd place), Drake Magazine
Best feature photo (3rd place), Drake Magazine
Best sports feature (2nd place), Urban Plains
SJMC alum to interview Megan Rapinoe for Bucksbaum Lecture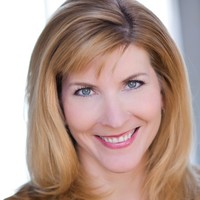 Jill Farmer, JO'91, left, a professional training consultant and coach and former broadcast anchor, will interview U.S. soccer star Megan Rapinoe during the Bucksbaum Lecture on Tuesday, Nov. 19. Rapinoe and Farmer will conduct a Q&A and involve the audience during the event, which will begin at 7 p.m. in the Knapp Center.
Information sessions for Holocaust seminar class
Two information sessions will be held for the May Term 2020 travel seminar "Heritage and Holocaust." The sessions will be held Monday, Nov. 11, at 3:30 p.m. and Tuesday, Nov. 12, at 9 p.m., both in Mer. 125.
Political commentator Guy Benson to speak
Author, political editor and Fox News contributor Guy Benson will speak on Wednesday, Nov. 13 at 7 p.m. in the Cowles Reading Room. Benson will discuss identity politics and social conservatism through the lens of a millennial conservative. His visit is hosted by the Drake College Republicans, and sponsored by Mike Mason, BN'68, and the Slay Fund.
Professor Snider hosts social media workshop
Associate Professor Chris Snider will host a Des Moines social media workshop on Dec. 17 at Drake University. The workshop is designed for people who run social media accounts for a company or organization and want to build a strategy to better succeed on social media in 2020. Get more details and sign up here.
Alumni news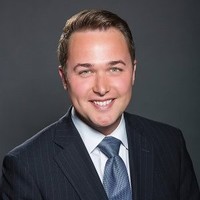 Chris Diebel, JO'03, left, who owns local eateries Bubba and Teddy Maroon's, was recently named Iowa Restaurant Association 2019 Emerging Hospitality Leader.
Radio Television Digital News Foundation scholarships open
The Radio Television Digital News Foundation's scholarship program aims to enable students to pursue their passion for the critical public service that is journalism. RTDNF also offers fellowship opportunities for recent graduates and new professional journalists with fewer than 10 years of experience.
Nine scholarships for journalism students and four fellowships for new professionals are available. Explore all of the RTDNF award opportunities here. Applications will be accepted through Friday, Jan. 17.
Iowa Motion Picture Association Awards accepting entries
The Iowa Motion Picture Association is accepting entries to the 29th Annual Iowa Motion Picture Association Awards. There are many ways you can get involved in this year's Gala Awards Presentation:
The Iowa Motion Picture Association is excited for another opportunity to celebrate Iowa film and to award filmmakers with either The Award of Excellence (The Iowa Motion Picture Association's most prestigious award) or The Award of Achievement to recognize tremendous efforts and respectable achievements as they contribute to the advancement of film in Iowa.
If you have any questions as you begin your submission process (or decide to volunteer for the show) please reach out to Michael Helgens at Michael@thespeedofplot.com or by phone at 319-821-0682.
J Term class to explore the music business
Get a behind-the-scenes look at the music business with Tobi Parks and Thomas Kutz of Station 1 Records and co-owners of xBk, the newly opened arts venue in the Drake neighborhood. JMC 99 The Music Business is offered during January Term 2020. Parks has spent her career working in music entertainment for Sony Music Entertainment for over a decade and currently with Warner Music Group.  Kutz is an entertainment attorney and has been working in live music production since 2004 with large productions like Summerfest in Milwaukee and SXSW in Austin, TX.  They will lead students through an interdisciplinary study of the music business covering music publishing, music promotions, emerging technologies, copyright law and other subjects pertinent to today's music business.  Students will talk with executives working at major industry companies either in person or via video conference and apply what they learn through work at Station 1 Records.
Campus climate survey open
The campus climate survey will be open through Tuesday, Nov. 26. All faculty, staff and students have the opportunity to participate in this year's campus climate assessment by taking a survey that asks you to anonymously share your experiences surrounding inclusion at Drake. Your participation is vital to help us continue to improve our equity and inclusion work. Learn more by visiting the DU What Matters website.
SAB hosts Relays 2020 logo contest
The Student Activities Board is sponsoring a contest for students to design the 2020 Drake Relays logo. The application recently opened and will close
Friday,
Nov. 15 at 11:59 p.m
.: 
https://forms.gle/vZKjL4Ak3oqp9pfD6
Celebrate innovation this week
Celebrate Innovation Week, a collaboration among SJMC, the entrepreneurship program, graphic design and others.
Scheduled events include:
Monday, Nov. 11, 2-3 p.m.: Letterpress printing with graphic design professor Sarah McCoy, top floor of Carnegie Hall on a drop-in basis. https://www.facebook.com/events/371418753811520/
Tuesday, Nov. 12, 2-4 p.m.: Exhibit reception for "Visual Disobedience" in the Anderson Gallery of the Fine Arts Center
Wednesday, Nov. 13, 1-5 p.m.: Carvey Tile creation, Pappajohn Innovation Studio, Meredith 124C
Friday, Nov. 15, 9 a.m.-noon: 2019 Lorentzen Hatchery presentations every half hour, Reading Room, Cowles Library
SJMC alum hosting music and journalism podcast in TV studio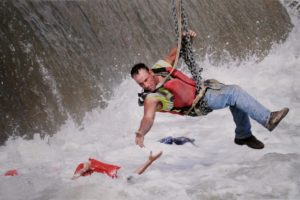 An evening of music and journalism will be shared Thursday, Nov. 14, 7-8 p.m. in the TV studio in the basement of Meredith Hall.  Doors open at 6:30 p.m. George A. Clark, JO '77,  a retired broadcast and marketing professional, will bring "Podcast, By George!" to the studio for a performance by Iowa Blues and Rock 'n' Roll Hall of Fame inductee Bob Pace. Bob will be joined by violinist Kathryn Severing Fox for a musical performance, including the song, "What Makes a Hero?" The song is based on a real-life rescue on the Des Moines River, captured by Des Moines Register photojournalist Mary Chind, who won a Pulitzer Prize for her photo. The song was inspired by a column by Kyle Munson  in the Register after hero Jason Oglesbee's death. Munson will be interviewed about his work. The podcast will include Q&A from the audience. Students are encouraged to attend and participate. 
Have a news item for the Memo?
The SJMC Monday Memo is a weekly newsletter to keep members of the wider SJMC community updated on School news, achievements, events and opportunities. If you have an item for the Memo, please send it to Dean Kathleen Richardson (kathleen.richardson@drake.edu) or SJMC webmaster and multimedia professor Chris Snider (christopher.snider@drake.edu). SJMC alums and other professionals can also contact Chris to have the Memo delivered via weekly email.
The School of Journalism and Mass Communication strives to create a community of scholars that represents the complexity of the human experience in regards to race, ethnicity, sex, sexual orientation, economic status, political views, gender identification, religion, age and physical abilities. We are committed to creating a welcoming and supportive environment for all our faculty, staff, students and visitors, and celebrating our differences through the lens of the First Amendment value of freedom of expression.