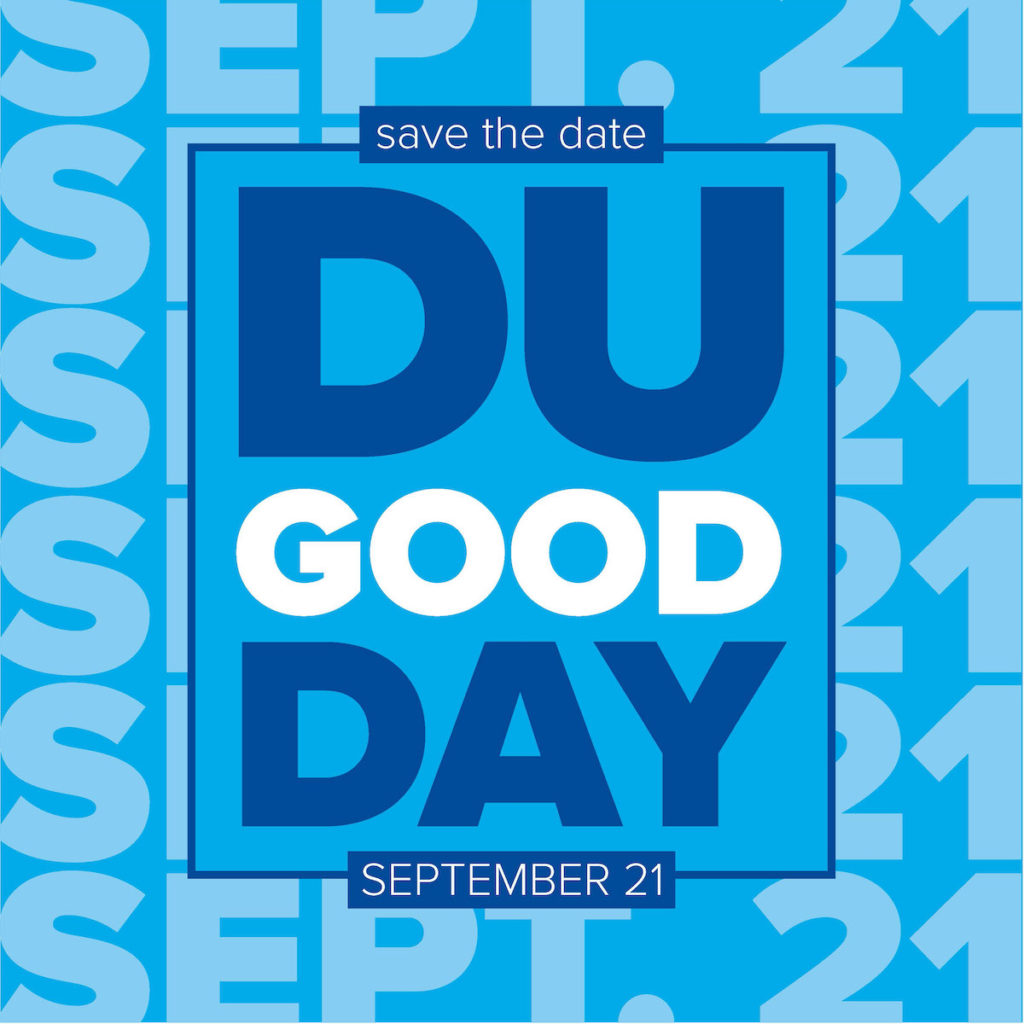 Across the country, groups of Drake University Bulldogs come together in September for DU Good Day and represent Drake as they volunteer at local nonprofits. The annual volunteer and philanthropy day celebrates the University's mission to engage meaningful personal lives and responsible global citizenship. Service projects range from packing meals and supporting food bank operations to doing residential improvement projects and more. The 2019 DU Good Day will take place on Saturday, September 21 and Drake alumni, current students, faculty, staff, and friends are invited to participate.
Locations are listed on the alumni website and registration opens August 1. Interested participants can also set up their own DU Good Day events if they do not live near a listed event. It can be as simple as inviting a few Bulldogs to clean up a park in your neighborhood, spending a few hours at a local community garden, or filling a need at your favorite charity. (See the website for more details.)
Volunteer efforts on DU Good Day meet real needs in communities and around the world. In 2018, for example, a Chicago group volunteered at Feed My Starving Children and packed 116 boxes, which provided 25,056 meals and fed over 5,500 kids for a year in developing countries. The Des Moines group volunteered at Meals from the Heartland and packaged 46,656 meals during their shift. The organization then distributes prepared meals to people in need around Iowa, across the United States, and around the world. The Houston group volunteered at the Houston Food Bank and helped sort through 15,000 pounds of donated food which represented 13,000 meals for Houstonians in need.
Ready to give back with your fellow Bulldogs? Save the date and be ready to register on August 1. Visit the website for a slated list of events and to learn how to set up your own event.