Alum and BET exec to discuss his journey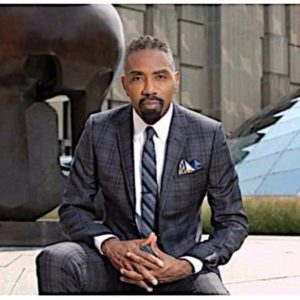 Drake SJMC alumnus Louis Carr, JO'78, president of media sales at Black Entertainment Television (BET) Networks, is one of the most influential and prominent African Americans in both media and marketing industries. He has been responsible for more advertising dollars targeted toward the African-American consumer markets than any other professional or company. In a special trip to Drake to share his secrets to success in his 30 years in show biz, he will appear on Monday, April 8, 5:30-6:30 p.m. in Mer. 106.
Advertising senior honored in regional contest
Advertising and graphic design senior Josie Carrabine has won a gold award and two silvers in the regional American Advertising Awards contest in St. Louis, sponsored by the American Advertising Federation.
The student work was judged by professionals from Chicago, Denver and Austin, TX. Josie's work had previously been honored in the local contest. It will now advance to the national competition. Winners will be announced at the ADMERICA Conference in Florida in June.
PR Day offers career development for all majors
The Drake chapter of the Public Relations Student Society of America (PRSSA) will host PR Day on Friday, April 5. The day's activities will include speed networking, resume and portfolio reviews, and agency tours. The events are open to all SJMC majors, and students can dip in and out as their schedules allow.
9:30 a.m. (Mer. 5): "Speed networking" with local professionals (see below). Business casual attire; bring a resume/portfolio for professionals to review.
Teresa Roof, APR – PR Manager for Wellmark
Abby Bottenfield, APR – Communications Manager for Trilix
Courtney Shaw, APR – VP of Communications for the Greater DM Partnership
Jeff Huggins, APR – Partner for Huggins Consulting Group
Christina Gayman, APR – Director of Public Relations for Hy-Vee
Tentative: Ryan Hanser, APR – President and Principal for Hanser and Associates
11:30 a.m.: Iowa State Capitol tour
Lunch: On your own
2:30-4:30 p.m.: Agency tours — LS2 Group, ITA Group
Interested students are asked to RSVP to Karoline Sandusky (Karoline.sandusky@drake.edu) by Wednesday to facilitate organization. Students can also contact her for more information or ride-sharing info.
"Journalism at the Crossroads: Where Do We Go From Here?"
The journalism profession is in the midst of upheaval worldwide. More and more communities are becoming "news deserts" as mainstream media organizations struggle. New information-sharing platforms are emerging, but can they be trusted? What does this chaotic media environment mean for us and what can we do about it?
Join the conversation with longtime Des Moines broadcast journalists Dave Busiek and Kevin Cooney, political blogger Laura Belin of Bleeding Heartland, Des Moines Register reporter Linh Ta, and Business Record publisher Chris Conetzkey.
The event, sponsored by the Drake School of Journalism and Mass Communication, will be held Monday, April 15, starting at 7 p.m. in the Cowles Library Reading Room. The discussion is free and open to the public.
Panhellenic Council looking for videographer
Panhellenic Council is looking for someone to create a promotional video for fraternity and sorority life. This is an unpaid position, but may be of interest to a student wanting to develop a professional portfolio. Contact Sophie Gray (sophie.gray@drake.edu), vice president of marketing for the Council, if you are interested.
University Communications and Marketing offers paid summer
Drake's office of communications and marketing is offering up to three paid summer positions for students. Each position pays $10 per hour for up to 30-35 hours per week.
Communications Assistant: Help produce OnCampus and support other campus communication needs, assist with media relations, create content for social media, etc.
Marketing Assistant: Help develop and implement marketing campaigns and projects that focus largely on undergraduate student recruitment, but may also stretch into other areas of marketing, such as alumni engagement, donor stewardship, etc.
Design Assistant: Help design and create for a variety of platforms and media, contribute to larger creative projects involving our outside agency, assist with project management and print coordination, etc.
Full details are available within the postings on
Handshake
. Positions will remain posted through April 19, or until each position is filled.
Discuss "10 Irrefutable Principles of Career Success" with alum
Join in a conversation with Drake University alumna Bernie Frazier, BN'89, when she speaks on "10 Irrefutable Principles of Career Success" on Tuesday, April 2, 5:30-7:30 p.m. in the Cowles Library Reading Room. During this conversation, Bernie will engage with students and recent grads on what a good job offer looks like, the role your boss should and shouldn't play in your success, the one question you need to ask and answer for career success, why many women and people of color often make less money, and how to overcome it, and much more.
SJMC sponsors Holocaust Memorial speaker
Rebecca Erbelding, an archivist with the U.S. Holocaust Memorial Museum, will discuss the World War II U.S. War Refugee Board on Tuesday, April 9 at 7:30 p.m. in Meredith Hall Room 101. The War Refugee Board was established by FDR in January 1944 to help rescue and restart lives of civilians persecuted by Nazis. It was the only action by our government to respond to Holocaust crimes. Erbelding is being brought to campus by Drake SJMC in conjunction with the University of Northern Iowa Center for Holocaust and Genocide Education.
Meet broadcast journalist Lisa Ling
Lisa Ling, veteran broadcast journalist who is currently executive producer and host of CNN's This is Life, will meet with Drake students in an informal question-and-answer session on Thursday, April 11, 3:30-4:30 p.m. in Sussman Theater. She will deliver the 40th Martin Bucksbaum Distinguished Lecture at 7 p.m. in the Knapp Center.
Countdown to alumni reception!
The annual SJMC alumni reunion is scheduled for Saturday, April 27, 5-7 p.m. in Meredith Hall. Come see the cool new additions to the Meredith Hall electronic media facilities and kick off the centennial of journalism education at Drake! For more information, photos from last year's reception and to register see https://alumni.drake.edu/SJMCreception.
Clean out your closet and donate to a good cause
VIP: Violence Intervention Partners on Drake's campus is organizing Denim Day. On April 24, VIP is hoping to have Drake departments and organizations commit to collecting and displaying 37 pairs of jeans at exhibits around campus. This is a statement of support and solidarity with the 37 victims of sexual assault every hour.
The story behind this event began in the 1990s in Italy, after a sexual assault conviction was overturned due to the clothing the victim was wearing.  Find more information here: https://www.denimdayinfo.org/why-denim
If you or your organization is interested in contributing used jeans to the cause, please drop them off with SJMC administrative assistant Denise Ganpat in Mer. 118. If you would like to be recognized for your donation, leave your name with Denise.
Meredith Hall building hours
Meredith Hall is unlocked during the following hours when classes are in session:
Sunday: 7:30 a.m.-9 p.m.
Monday-Friday: 7 a.m.-9:30 p.m.
Saturday: 7:30 a.m.-5:30 p.m.
Students with SJMC majors can swipe into the building with a Drake ID even when the building is locked from 7 a.m.-2 a.m., Sunday-Thursday. Students who are already in the building when it is automatically locked are allowed to stay in the building. Students who need 24/7 access to swipe into the building should talk to their faculty member or adviser about how to obtain all-hours access.
Have a news item for the Memo?
The SJMC Monday Memo is a weekly newsletter to keep members of the wider SJMC community updated on School news, achievements, events and opportunities. If you have an item for the Memo, please send it to Dean Kathleen Richardson (kathleen.richardson@drake.edu) or SJMC webmaster and multimedia professor Chris Snider (christopher.snider@drake.edu). SJMC alums and other professionals can also contact Chris to have the Memo delivered via weekly email.
The School of Journalism and Mass Communication strives to create a community of scholars that represents the complexity of the human experience in regards to race, ethnicity, sex, sexual orientation, economic status, political views, gender identification, religion, age and physical abilities. We are committed to creating a welcoming and supportive environment for all our faculty, staff, students and visitors, and celebrating our differences through the lens of the First Amendment value of freedom of expression.