Drake student work reaches finals for SPJ awards
Drake student work has reached the finals of the Society of Professional Journalists Region 7 Mark of Excellence contest. Winners will be announced at the region's annual conference at the University of Central Missouri on April 5-6. The Drake finalists are:
Best Independent Online Student Publication: Urban Plains
Best Podcast: Hold Up, Jessica Spangler and Mitch Kedzior
Best Online Sports Reporting: Jessica Spangler
Best Online Feature: Samantha Ohlson
Best Student Magazine: Drake Magazine
Best All-Around Non-Daily Student Newspaper: Times-Delphic
General News Reporting: Rachel James and Phong Ly
Breaking News Reporting: Marie Nalan
Best Online Sports Reporting: Andrew Beall
General News Photography: Grace Hulin
Breaking News Photography: Lorien MacEnulty
Best Sports Photography: J.D. Pelegrino
2010 SJMC grad wins Drake alumni award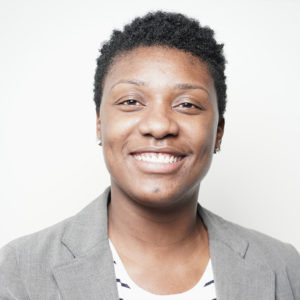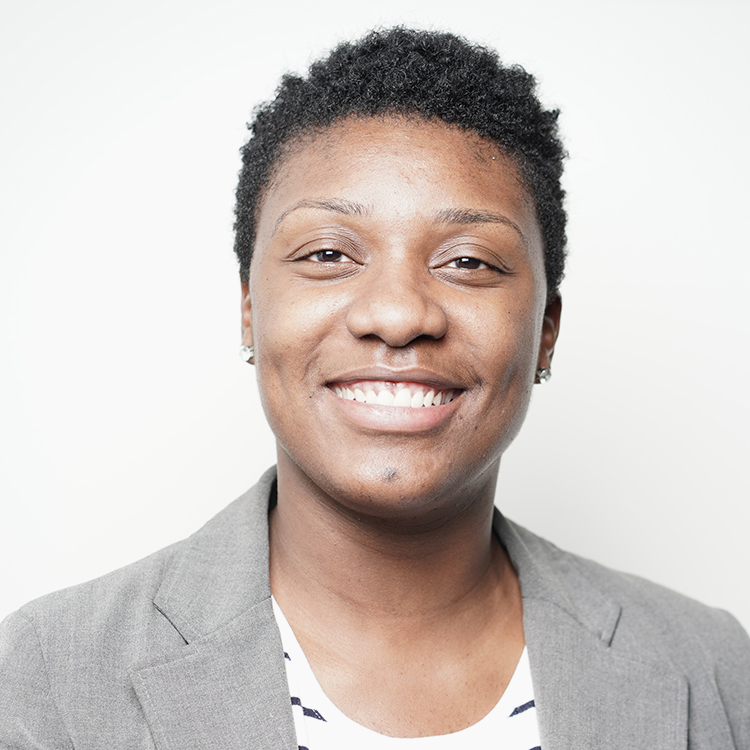 Crystal (Nance) Everett, JO'10, is among alumni who will be honored by the University this spring during Drake Relays. Everett is the 2019 Young Alumni Loyalty Award winner. She is an admissions coordinator for Metropolitan Community College in Kansas City and has her own consulting firm. She has volunteered for Drake as a member of the national alumni board and the Kansas City regional alumni board.
In addition, it is only a month away from the annual SJMC alumni reunion, this year on Saturday, April 27, 5-7 p.m. in Meredith Hall near the atrium. Alums are encouraged to meet up with old friends, meet new ones and reconnect with faculty. This year we are kicking off the centennial of journalism education at Drake! For more information, photos from last year's reception and to register see https://alumni.drake.edu/SJMCreception.
Donate used jeans for a good cause
VIP: Violence Intervention Partners on Drake's campus is organizing Denim Day. On April 24, VIP is hoping to have Drake departments and organizations commit to collecting and displaying 37 pairs of jeans at exhibits around campus. This is a statement of support and solidarity with the 37 victims of sexual assault every hour.
The story behind this event began in the 1990s in Italy, after a sexual assault conviction was overturned due to the clothing the victim was wearing.  Find more information here: https://www.denimdayinfo.org/why-denim
If you or your organization is interested in contributing used jeans to the cause, please drop them off with SJMC administrative assistant Denise Ganpat in Mer. 118. If you would like to be recognized for your donation, leave your name with Denise.
SJMC's commitment will include:
Collecting 37 pairs of jeans, clean and in good condition by April 24 (when they will be displayed). These will be donated after the event.
Putting up and taking down a display (up by 9 a.m. and down at 9 p.m.).
Each group will be given a designated location on campus.  Each location will include a sign explaining the display, a helpful tip to support survivors, and recognition of our department and you or your organization.
SJMC prof has spring break 'internship'
SJMC advertising professor Dorothy Pisarski added another experience to her professional resume last week when she volunteered for the media coordination group for the first and second rounds of the NCAA tournament in Des Moines. Pisarski worked in the press pool to prepare press conference summaries and write up post-game player quotes. She reports, "As an avid sports fan, this work has been rewarding, both personally and professionally.  It's also been an interesting cross-over for me from the 'mass communication' to the 'journalism' side of the house."
Get ready for registration
Registration for summer, fall and January Term begins April 1. Meet with your adviser to make sure you are on the right track. If you haven't heard from your adviser about how to set up an advising session, or if you need help determining who your adviser is, check out the Student Records link in MyDUSIS.
Apply to be a student ambassador
Want to tell your Drake story to prospective students? The admission office's student ambassador application is live, with a deadline of April 1. Find the application and information at https://tinyurl.com/DUStudentAmbassadorInfo.
All full-time students with a minimum 2.75 cumulative GPA are eligible.  Group interviews will be conducted with all candidates the weeks of April 8 and April 15, with final interviews thereafter.  Each applicant submits an application and two recommendations (one must be from a Drake faculty or staff member) by April 1. A key component to the selection is ensuring that the ambassador group represents the student body in academic interests, demographic backgrounds, and campus engagements.
Photographers wanted
The Alpha Delta Pi recruitment and marketing team is in need of multiple photographers to take group and individual photos at a spring photoshoot on April 6. These photos would be used as promotional material and published on the ADPi website, social media, and put up around the ADPi house. If any students are interested in building their portfolio and would be interested in helping, please contact thetaetaadpirmvp@gmail.com.
Applications open for summer program in Chile
Applications are open for the July 2019 International Programs at Universidad de los Andes, Drake's partner institution in Santiago, Chile. Students discover Santiago and Latin American culture while participating in three- or four-week programs.
Dates:
GO SPANISH 2019: Intensive Language Course:  4 weeks / July 1-26
Perfect your Spanish skills through total immersion in Chilean Culture, including family homestays, personalized lesson plans and educational trips that allow for social engagement  
GO APEC 2019:  3 weeks / July 1-19
Immerse yourself in the current events and issues affecting the different economies from the Asia-Pacific Region, including contingency debates that will be major points throughout the APEC Summit hosted by Chile this year.
For more information visit:
https://www.uandes.cl/internacional/programas-internacionales/ongoing-programs/
Watch the video from this year's UAndes January programs:
https://www.youtube.com/watch?v=pxUHDG6xHUc&feature=youtu.be
Meredith Hall building hours
Meredith Hall is unlocked during the following hours when classes are in session:
Sunday: 7:30 a.m.-9 p.m.
Monday-Friday: 7 a.m.-9:30 p.m.
Saturday: 7:30 a.m.-5:30 p.m.
Students with SJMC majors can swipe into the building with a Drake ID even when the building is locked from 7 a.m.-2 a.m., Sunday-Thursday. Students who are already in the building when it is automatically locked are allowed to stay in the building. Students who need 24/7 access to swipe into the building should talk to their faculty member or adviser about how to obtain all-hours access.
Have a news item for the Memo?
The SJMC Monday Memo is a weekly newsletter to keep members of the wider SJMC community updated on School news, achievements, events and opportunities. If you have an item for the Memo, please send it to Dean Kathleen Richardson (kathleen.richardson@drake.edu) or SJMC webmaster and multimedia professor Chris Snider (christopher.snider@drake.edu). SJMC alums and other professionals can also contact Chris to have the Memo delivered via weekly email.
The School of Journalism and Mass Communication strives to create a community of scholars that represents the complexity of the human experience in regards to race, ethnicity, sex, sexual orientation, economic status, political views, gender identification, religion, age and physical abilities. We are committed to creating a welcoming and supportive environment for all our faculty, staff, students and visitors, and celebrating our differences through the lens of the First Amendment value of freedom of expression.