DES MOINES, Iowa – (March 13, 2019) – Drake University today announced the 2019 recipients of its annual Alumni Awards. Recipients of this year's awards include the first woman chief justice of the Iowa Supreme Court, a former general counsel for the prestigious Southern Christian Leadership Council, a retired CEO of an S&P 500 company, and a retired pharmaceutical executive.
"Drake produces an extraordinary number of exceptional alumni, which is perhaps the greatest measure of a university," said Drake University President Marty Martin. "The recipients of this year's Alumni Awards have achieved incredible things professionally and have been positive forces in their communities. Their continued support allows us to create transformative educational experiences for our students."
The Drake University Alumni Awards recognize exceptional Drake graduates for their accomplishments and support of the University. This year's six award winners are Arthur Coppola, Crystal Everett, Carl Jakopec, Beth Shelton, The Honorable Marsha K. Ternus, and Rev. Dexter Wimbish. Information on each award winner is below.
The Drake University National Alumni Association will host the 2019 alumni awards during the Drake Relays on Thursday, April 25, at 5:15 p.m.
Alumni Loyalty Award
Honors alumni for their commitment and dedicated service to Drake University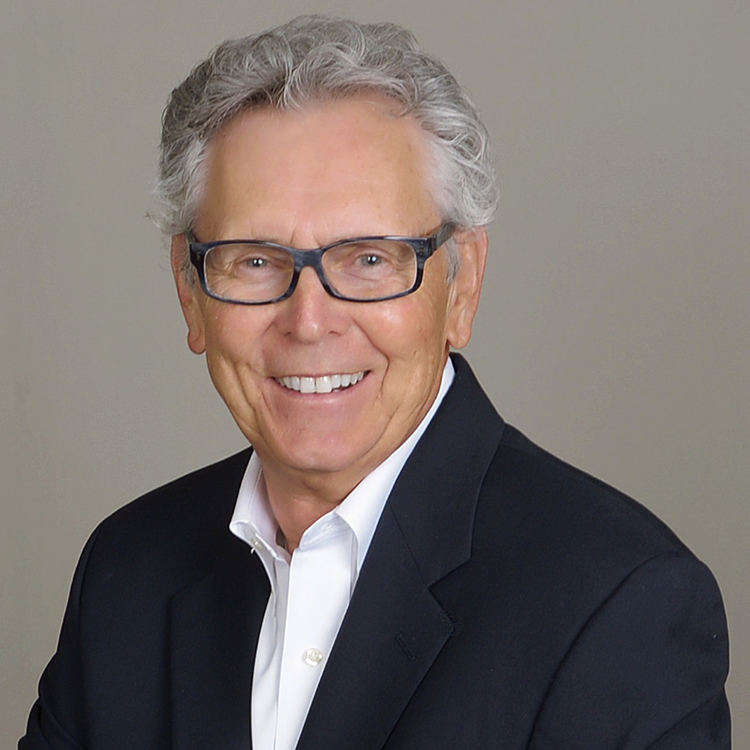 Carl T. Jakopec, Bachelor of Science in pharmacy, 1969,has been one of Drake University's greatest supporters for decades. For 20 years he served on the College of Pharmacy and Health Sciences National Advisory Council, just recently moving to emeriti status. He was also a member of the first National Commission on the Future of Drake University.
Jakopec is a President's Circle and Old Main Society member and has been a consistent donor to Drake for many years. He has given generously toward Drake building projects and established the Jakopec Endowed Scholarship Award. Most recently, Jakopec helped to fund faculty offices in the Science Connector Building.
Jakopec is a retired sales director for Forest Laboratories where he oversaw government sales. During his career, he helped establish the Professional Education Liaison Group at Marion Laboratories, which was the forerunner of all medical science liaison groups in the pharmaceutical industry. He is a member of the American Pharmacists Association and a past chairman and board member of the Association of Military Surgeons of the United States. Jakopec is a recipient of the Distinguished Service Award from the Marine Corps League and the Drake University College of Pharmacy and Health Sciences Alumni Achievement Award.
Alumni Achievement Award
Honors alumni for outstanding achievement in their career or profession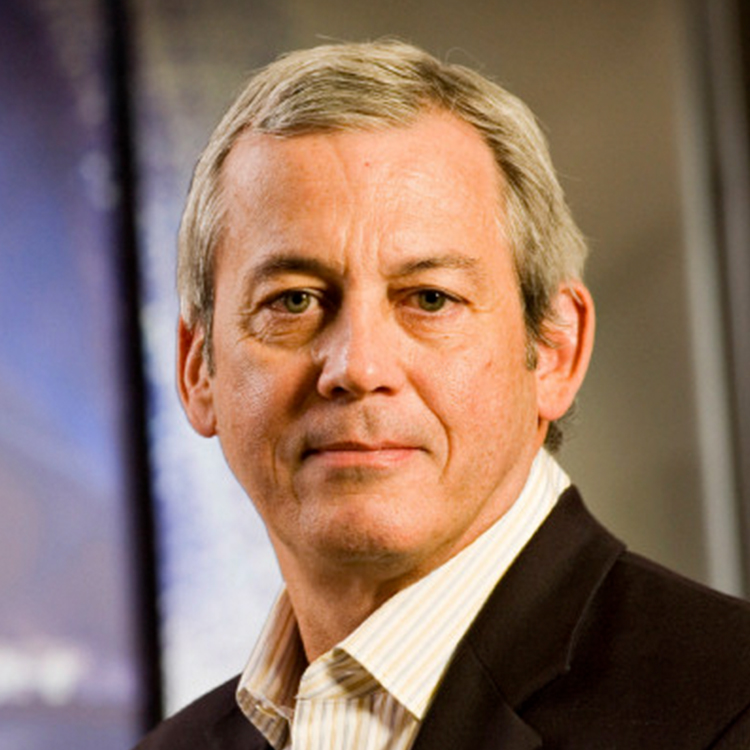 Arthur M. Coppola, Bachelor of Science in accounting, 1972, and Juris Doctorate, 1975, is the recently retired CEO of the Macerich Company, which is one of the country's leading owners of super regional shopping centers, including the iconic Tyson's Corner Center, Santa Monica Place, and Scottsdale Fashion Square.
Coppola founded Macerich in 1993 and led the company until retiring in December 2018. Macerich, a member of the S&P 500 Index, was taken public by Coppola during his tenure. The Santa Monica, Calif. company owns tens of millions of square feet of leasable space throughout the United States.
Coppola and his wife Kate have given generously to Drake, especially to the STEM@DRAKE initiative and to the College of Business and Public Administration's School of Accounting. In 2008, the Coppolas established the Arthur M. Coppola Family Chair in Supportive Care Medicine at City of Hope National Medical Center in Duarte, Calif. Coppola and his brothers, Edward and Michael, are graduates of Dowling Catholic High School in West Des Moines, Iowa. The Coppola Aid Endowment and the Coppola Family St. Joseph Chapel at Dowling Catholic are named in their honor. The brothers also support the Iowa Golf Association's Herman Sani Scholarship. Each year the scholarship awards four students with four-year scholarships of $2,000 per year. As of 2018, 178 college-bound Iowa students have been awarded the scholarship.
Community Service Award
Recognizes the significant accomplishments of alumni who have engaged in outstanding and meaningful community service.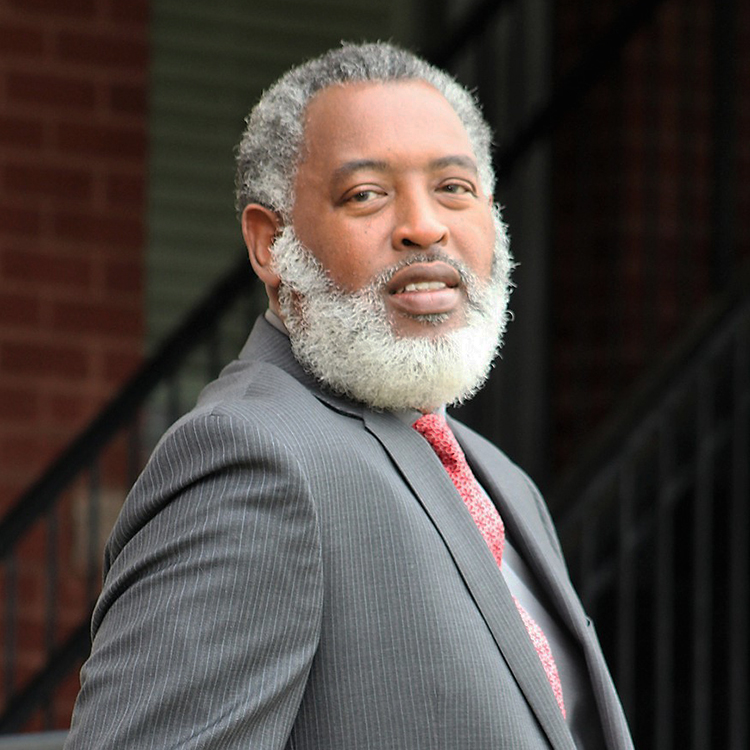 Rev. Dexter Wimbish, Juris Doctorate/Master of Public Administration, 1994, is a minister; municipal court judge in Greensboro, Ga.; adjunct professor at Mercer University; and practicing attorney. Rev. Wimbish also previously served as general counsel for the prestigious Southern Christian Leadership Conference.
Rev. Wimbish has worked for civil and human rights throughout his notable career. He has served in leadership roles for several non-profit organizations and has provided more than 5,000 hours of pro-bono legal services to churches, non-profit organizations, and indigent defendants. He has helped raise more than $10 million in his career for non-profits and has written more than one hundred successful grants for social, civil, and human rights organizations. He has conducted trainings on diversity, conflict resolution, and preventing racism with municipalities and some of America's largest companies, including John Deere, Walmart, and the City of Kenner, La. He developed and administered the SCLC Ambassadors for Peace Program, which taught Kingian nonviolence to more than 1,100 middle and high school students in the City of Atlanta.
Rev. Wimbish has appeared as an expert on civil rights and racism on television and in print outlets including MSNBC, CBS, The Tavis Smiley Show, Public Eye, and NPR. He is married to Kimberly Wimbish, a former Drake Bulldog basketball player and CEO of Classy Charcuteries. They have been married six years and currently reside in Griffin, Ga where she works as an Athletic Director in the Griffin-Spalding School System.
Distinguished Alumni Award
The top honor bestowed upon alumni of Drake, recognizes outstanding achievement by an individual in a career or profession and exemplary service to the community and University.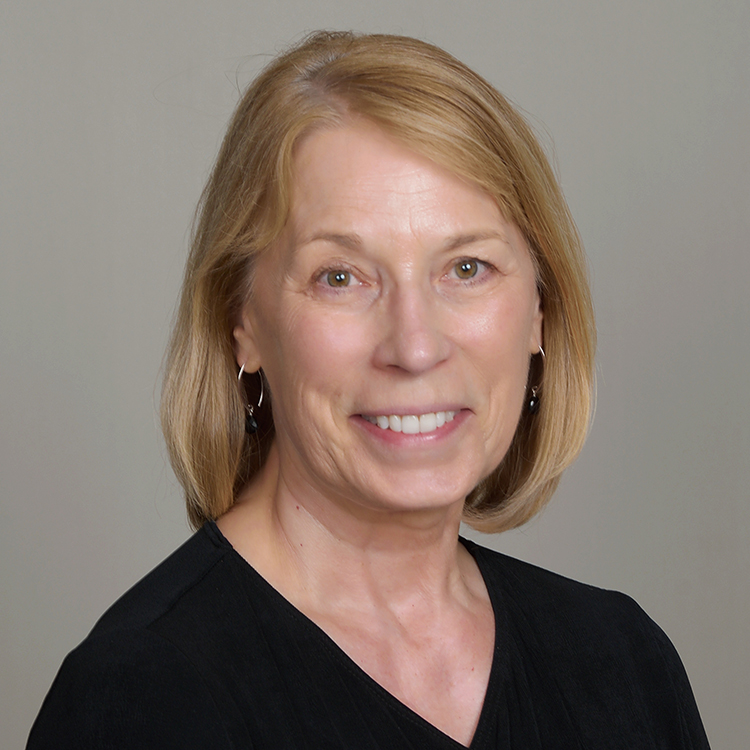 The Honorable Marsha K. Ternus, Juris Doctor, 1977, is an attorney in Des Moines and former chief justice of the Iowa Supreme Court. Gov. Terry Branstad appointed Ternus to the court in 1993, and the members of the court selected her chief justice in 2006. She was the first woman to serve as the chief justice for Iowa's highest court.
In 2009, Ternus was part of the unanimous ruling legally recognizing same-sex marriage in Iowa. In the wake of the ruling, groups opposing same-sex marriage spent more than a half million dollars campaigning against Ternus and two of her colleagues. They all three ultimately lost a judicial retention election in 2010. In 2012, the John F. Kennedy Presidential Library and Museum awarded Ternus and her two colleagues the John F. Kennedy Profile in Courage Award in recognition for the "political courage and judicial independence" they demonstrated in "setting aside popular opinion to uphold the basic freedoms and security guaranteed to all citizens under the Iowa Constitution."
Ternus currently practices law in Des Moines. She was the first executive director of the Harkin Institute for Public Policy and Citizen Engagement at Drake University, and currently serves as chair of the Institute's national advisory board. She has served on the Drake University Board of Trustees and the Drake Law School Board of Counselors. She has mentored students at Drake Law School, and in 1996, the school awarded her its Alumni of the Year award.
Young Alumni Achievement Award
Honors alumni, age 40 or younger, for outstanding achievement in their career or profession.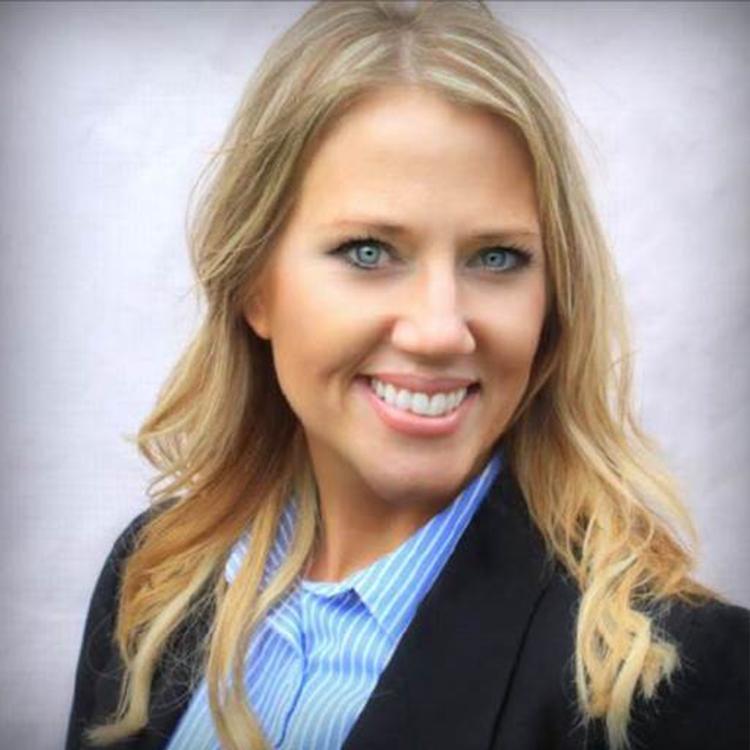 Beth Shelton, MBA, 2007, is CEO of Girl Scouts of Greater Iowa. Since taking leadership of the organization in 2015, Shelton has engineered record-breaking year-over-year performance. In 2017, revenue grew 21 percent, retail sales 40 percent, and philanthropic dollars 59 percent. Cookie program sales were up 22 percent, which was the largest growth of any Girl Scout council in the United States. Survey data also showed a dramatic increase in staff satisfaction, and The Des Moines Register has named the organization a top workplace in Iowa. Girl Scouts of Greater Iowa was recently the subject of several national news stories, from ABC World News and Good Morning America, to Working Mother and SiriusXM for an innovative new benefit allowing parents to bring their infants with them to work for the first 180 days of the baby's life, or until the baby starts crawling.
Shelton is a member of the National Girl Scout Cookie Steering Committee, a nationwide group of CEOs who steer strategy for the nearly billion-dollar annual program. She is a member of the Iowa Women of Achievement Awards Bridge committee, the Women Lead Change Steering Council, the Iowa Women's Foundation Child Care Crisis Task Force, and the Iowa Amputee Golf Association board. She also leads her local Girl Scout troop, which sells the most cookies of any in Iowa.
Shelton has served as a guest speaker for Drake University MBA courses, and speaks annually at the Robert D. and Billie Ray Center's Pursuing Victory with Honor Summit.
Young Alumni Loyalty Award
Honors alumni, age 40 or younger, for commitment and dedicated service to Drake.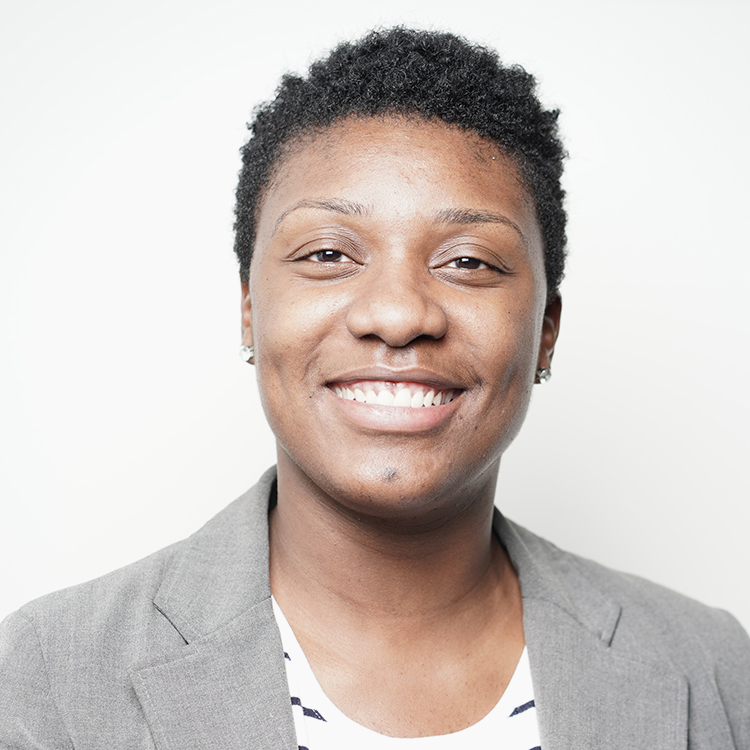 Crystal M. Everett, Bachelor of Arts in public relations and sociology, 2010, is an admissions coordinator for Metropolitan Community College in Kansas City, Mo., and founder of the Everett Consulting Group. She is a member of the Drake Kansas City Regional Advisory Board and a former member of the Drake National Alumni Board. She has supported the Drake Office of Admission by attending numerous admitted student events and first-year sendoff events since 2014, and she participated in a letter writing campaign to prospective Drake students in the Kansas City area. Everett helped plan the Drake 2012 African American Alumni Reunion and is currently working on a tentative reunion for spring of 2020.
Everett has participated in every DU Good Day since 2014 and served as the DU Good Day chairperson in 2017 and co-chairperson in 2018. In addition to volunteering, Everett encouraged and coordinated subsequent donations to non-profits by DU Good Day participants. Everett and her mother—Monica Nance, Bachelor of Arts in education, 1983—take pride in being able to attend Drake events as a mother-daughter team. Together, they participated in the Drake Love Story campaign as part of Drake's most recent comprehensive fundraising campaign.
In addition to donating her time and talents to Drake, Everett is a five-year member of The Bonnie and Lewis McNurlen Consecutive Giving Society. She is a vocal advocate for Drake and Drake initiatives.
About Drake University
Drake University is a midsize, private university in Des Moines, Iowa, enrolling more than 3,000 undergraduate and 1,800 graduate students. Students choose from over 70 majors, minors, and concentrations and 20 graduate degrees offered through six colleges and schools. Drake students, faculty and staff take advantage of the wealth of cultural, recreational and business opportunities found in Iowa's capital city. In return, Drake enriches the city through its own cultural offerings, considerable economic impact and many service-learning endeavors, which channel the talent and energy of the Drake students toward meeting the needs of the community.