In collaboration with Vanadro Drug Development Consulting, the Drake University College of Pharmacy and Health Sciences is pleased to announce a new fellowship in drug development, beginning July 1, 2019. Vanadro, the first company in central Iowa to focus on the development of new drugs for cancer and other diseases, provides clinical pharmacology expertise to aid in solving drug development challenges and delivering straight forward strategies for successful therapies.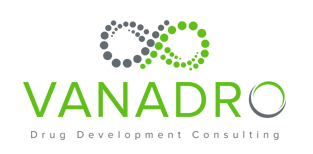 The Vanadro/Drake University Drug Development Fellowship will expand career options for Drake pharmacy graduates by providing a year-long post-graduate experience in clinical pharmacology. The fellowship, unique to the Midwest, will provide pharmacy graduates the opportunity to gain a solid foundation and competitive edge within the industry through intensive training in various aspects of new drug development.
Vanadro Drug Development Consulting was formed by Sanela Bilic, PH'03, GR'03, who has over 15 years of experience in drug development. "The Vanadro/ Drake University Fellowship is a post-doctoral program designed to allow chosen qualified candidates to become highly skilled drug development scientists in preparation for a career in drug development within pharmaceutical industry and academia," said Sanela Bilic, Vanadro founder and CEO.  "This fellowship program will aid in attaining these skills through a combination of didactic (Drake University) and experiential training (Vanadro) in both academic and pharmaceutical industry consulting settings."
The drug development fellow will work with many different industry partners to provide groundbreaking patient care to patients globally. The fellowship will provide interactions with drug companies, the Food and Drug Administration, research laboratories, and didactic training in numerous aspects of research. Additionally, the fellow will be able to gain teaching experience In Drake's doctor of pharmacy program. 
"Career opportunities within the pharmaceutical industry for pharmacists are extensive," said Renae Chesnut, dean of the college of pharmacy and health sciences. "We are pleased that through this unique partnership with Vanadro, we are able to provide this innovative post-graduate opportunity, demonstrating our commitment to our values of collaboration and entrepreneurial leadership as we prepare today's learners to become tomorrow's health care leaders."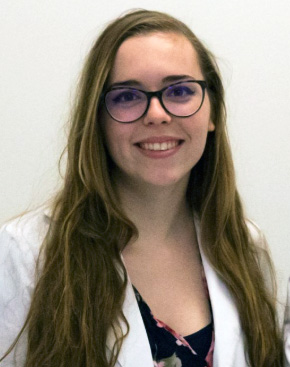 The first fellow will be Amanda Hoerres, a May 2019 Drake University Doctor of Pharmacy candidate. Having been engaged as a student in several research projects with Drake University faculty, Amanda possesses a keen interest in research and drug development.
"I could not have dreamed of a better way to continue my passion for learning than through this fellowship," said Amanda Hoerres. "The opportunity to be the first fellow is extremely exciting to me, and to be able to return to Drake University after graduation is a blessing. I could not be more thankful for being selecting to be the first fellow." 
For more information about Vanadro Drug Development Consulting, please visit https://www.vanadro.com. Questions regarding the fellowship can be directed to Fellowship Director Dr. Timothy Welty at Drake University, 515-271-2762 or timothy.welty@drake.edu. For additional information regarding the Drake University College of Pharmacy and Health Sciences, please click here (https://www.drake.edu/cphs/).