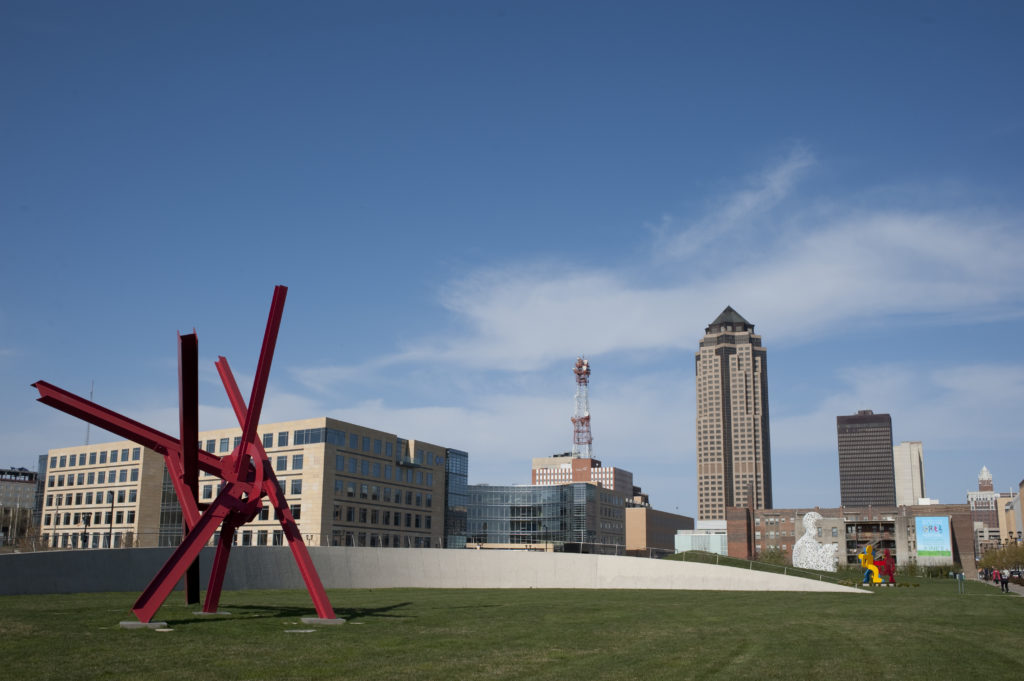 Throughout the week President Martin has received many statements expressing support for our Drake community as we struggle with the racial incidents that have occurred on campus. These are an affirmation of the powerful connection that exists between Drake and Greater Des Moines. Thank you to all of the students, staff, and faculty who have worked so hard over the last week and a half to keep us together. We are united in our commitment to each other and our community.
************
President Martin,
Outrage, sadness, and disappointment are a few of the emotions Larry and I are feeling upon hearing the news of racist incidents directed at Drake students.  We, like you, deplore these brutal and senseless actions.  And, despite their isolated nature, we know such acts have widespread implications and, indeed, affect all of us who are continually advocating for civility and acceptance.
On behalf of everyone at Principal, we want you to know that we take pride in partnering with Drake University on so many levels – to sustain a welcoming local community and aspire to build an embracing global community, to contribute to a diverse and educated workforce, and to uphold our common values of equity and inclusion.
Please know that we stand with you – with pride and solidarity – on our shared commitment to diversity and inclusion. Please know that we celebrate with you the limitless differences that make up our human race. Please know that we will move forward with you.  Undeterred.  Without fear.  And, with renewed fervor and resolve to blot out hate, while shining a bright light of acceptance on the many faces that make us who we are.
Let us know how we can help during this difficult time.
Sincerely,
Dan Houston                                 Larry Zimpleman
Chairman, President & CEO         Former Chairman & CEO, Principal Financial Group
Principal Financial Group             Board Member, Drake University
************
Drake Faculty, Staff and Students:
In light of the recent hateful acts that have occurred on campus, I wanted to share that I and everyone at Wells Fargo stand with you in support of the entire Drake family. You are an important part of the Des Moines community, which we all love and appreciate for its inclusiveness and warmth.  These recent events are simply not who we are, we all know this. We will support the Drake family as you seek to put an end to these attacks.
Just like Drake, at Wells Fargo we work passionately to create a welcoming and inclusive environment.  Now, more than ever, we must unite against an agenda of hate and fear.  In the past 24 hours, I have received several messages from our local team members asking how we can support the Drake family.  Please know our company and our team members are here for you.
Respectfully,
Marta A. Codina
Regional Bank President
Des Moines & Western Iowa Retail
Wells Fargo Bank
************
Dear Marty,
I am writing today on behalf of our 20,000 plus Mercy Health Network (MHN) colleagues concerning the very troubling reports of hateful and offensive calls and racist messages received by students on Drake's campus.  First, our MHN Family stands with you, the students, faculty, and staff at Drake in sending a strong message there is no place for racist or hateful messages, or signs of intolerance at Drake or in Des Moines.  Our community is stronger today because of the response of inclusion and solidarity to these unacceptable acts and messages that have surfaced across the Drake Community and Des Moines.  These acts have been met with a much stronger message of standing together by all of us who care deeply about every student, faculty member and staff member at Drake.  Second, we thank you for your level of balance and professionalism in your response to such senseless acts of ignorance on behalf of those behind these terrible signs of hate.  You not only took the high road (in typical Drake fashion) but you did so with a level of steadiness that sent a loud message to all of us who support our great Drake Community.  All of us at MHN are proud to have Drake in Des Moines and Iowa.
Marty, please let your Drake Family know that we stand with you in solidarity.  We are an organization of great diversity, great character and much love for all people.  In our belief, every person is a special gift and in him or her, we see the work of a great savior who asks each of us to love each individual, no matter what color, ethnicity, or set of beliefs.  It is the very essence of our collective differences that make us better together.  Today, we are together with you in every step and word used to send a loud message of unity, strength and support for our wonderful Drake University Community.
With best wishes for the strength of you and each member of your Drake Community as you move forward with your unique greatness.
Sincerely,
Bob Ritz,CEO
Mercy Health Network
************
Dear Marty,
As a member of Drake's Board of Trustees, I am writing to all of you to express my concerns about the irresponsible actions of a group of white supremacy cowards targeting our students of color. Drake University has an unwavering commitment to Diversity and Inclusion. This community stands solidly with a similar commitment and we will always be better together.
We need all of our students to understand that we will always support you in our commitment to uphold the values that stand for treating everyone with respect and dignity. Regardless of race, all of our students make Drake a unique place which respects diversity, which is the most fundamental principle of peace. The Irish politician, John Hume, in accepting the Nobel Peace Prize said, "Difference is the essence of humanity. Difference is an accident of birth and it should therefore never be the source of hatred or conflict."
Suku Radia
Immediate Past CEO of Banker Trust
************
The DMARC Food Pantry Network assists 17,000 individuals every single month with the support of hundreds of religious and non-religious groups. We know that great things are possible when we do this work together. And in order to work together, it is vital for us to grow in awareness, foster appreciation, and build relationship across difference. Therefore, it is a priority of our work to create opportunities for education and connection, especially when it comes to religious diversity. Drake University has been a partner in our work to build a community of admiration, trust, connection, and engagement in this metro area. We have been so honored to work with the students, staff, and faculty of Drake over the years in service learning opportunities, class partnerships, and the Comparison Project.
Recent threats made against students of color on the Drake campus confirm that this work is necessary and make it clear that we have still have so much left to do. We denounce efforts by white supremacist groups and others to divide our community and create a climate of fear. We are heartened by a bold response of the Drake Administration and their partnership with student leaders. We commit to walking with Drake in our existing and new future efforts to build the community that we hope Greater Des Moines will one day be.
************
President Martin:
Please know that Drake University and its students, faculty, administration, and staff have our support in light of the heartless acts committed against Drake students in recent days. These actions do not represent our community's values nor do they represent the Drake University's unwavering commitment to diversity and inclusion. We commend you and everyone at Drake for your response to these senseless actions.
Greater Des Moines is one region with one voice. We are stronger together, and that has been proven time and again as we experience successes and challenges. Inclusion is one of the core values of the Greater Des Moines Partnership and of our community. We will help lead the charge in ensuring this community is inclusive to all. Please share this message with Drake students: We stand united with you.
Thank you for your ongoing support of DSM USA and your leadership of Drake University.
Jay Byers and Eugene T. Meyer
Greater Des Moines Partnership
************
Dear President Martin,
On behalf of all us at Catch Des Moines, I want to let you know that we stand proudly with Drake University amid these recent hateful incidents that have taken place on your campus. While these isolated incidents have been disgraceful in nature, the response by you, the Drake faculty and the students has been honorable and inspiring.
The way in which Drake and the community have united together goes to show that we will not let incidents like these stand; nor will we let them define us. Both Drake University and the Greater Des Moines region are progressive and inclusive. Over the past week, the response to stamp out this hatred and protect the rights of all students has clearly shown that righteous action speaks much louder than hateful words.
Our communities have always flourished due to collaboration, action and engagement. So please know that we stand with you and the students of Drake, and we will work together to ensure that the message of inclusion and unity will never give way to division and hate.
Drake is a pillar of the Des Moines community and Catch Des Moines is lucky to have a man of your integrity on our board. Please don't hesitate to reach out if you need anything.
Sincerely,
Greg Edwards
President and CEO, Catch Des Moines
************
Marty,
On behalf of our UnityPoint Health – Des Moines team, I want to express our 100% support of you and Drake University as you deal with the senseless acts of hate and cowardice recently. As true to your style and the University, you have met this head on, taken action and resolve to be stronger because of it. That is part of why Drake is such an admired institution and partner to so many in the Des Moines area and beyond.
Please know we stand with you in solidarity against these types of acts. It is our diversity that makes us stronger here and makes our community an even better place.
Keep up the good work.
David
David A. Stark, FACHE
President & CEO
UnityPoint Health – Des Moines
Senior Vice President, UnityPoint Health