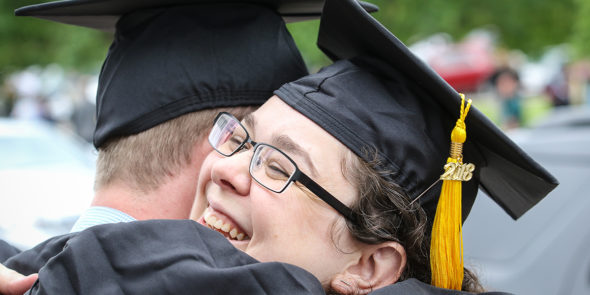 We're talking to you, class of 2018! Congrats—You've made it! A few weeks ago you were an undergraduate, pharmacy, law, or master's student and today you're a Drake alum! We have a few tips for how to start your new Drake alum life right.
Learn the Lingo
You didn't just get a diploma at graduation, you got a brand new title! Below are the proper ways to refer to yourself and your fellow alumni.
Alumna – One female graduate.
Alumnus – One male graduate.
Alumni – A group of female and male graduates or a group of male graduates.
Alumnae – A group of female graduates.
Alum(s) – An ungendered term for any graduate.
Connect with Drake Alumni in Your City
Get involved with the Regional Alumni Board near you! Regional Alumni Boards are committees of Drake alumni in cities around the country who put on networking happy hours, organize volunteer opportunities, and find many other ways to engage Bulldogs in their regions of the country. The best way to stay in the know with everything that's going on in your city is to join your region's Facebook Group: https://www.facebook.com/pg/drakealumni/groups.
Put Your Drake Pride on Display
Bring your favorite Drake coffee mug to work. Wear Drake gear on casual Friday. Have a photo of Griff as your desktop background (we have a whole Flickr gallery of your alma mater and more for you to choose from). There are endless ways to make your coworkers ask, "Why didn't I go to Drake?"
Flaunt Your Stuff
What's the pinnacle of Drake pride? Your diploma! Get it framed in a Drake University frame and show it off in your new office, cubicle, or in the corner of the co-working space your startup is working out of. Order yours here.
Stay in Touch with Friends
You're probably not within walking distance of your friends anymore, so make sure to keep those friendships alive. Keep Snapstreaks going, call or text friends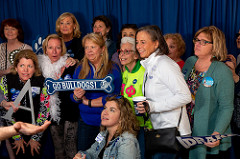 whenever you happen to think of them and start planning your trip back to Des Moines for the 2019 Relays. You can't stay in your old room in Herriott over Relays weekend so you'll need to find a place to crash before all the elite athletes and Beautiful Bulldogs book everything up. Also, be sure to stay up to date on whether or not it's Relays at isitrelaysyet.org.