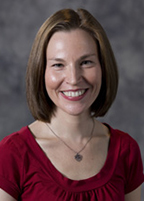 Mary McCarthy, associate professor of politics and international relations at Drake University, recently edited an interdisciplinary volume on Japanese foreign policy. The Routledge Handbook of Japanese Foreign Policy takes a comprehensive approach to foreign policy using research from political science, history, sociology, and gender studies.
Published in February 2018, the 404-page book includes an introduction and original chapter by McCarthy, and contributions from scholars across multiple continents. McCarthy's chapter centers on "The Power and Limits of the Transnational 'Comfort Women' Movement," a topic on which she is an internationally recognized expert. Thanks to funding from the College of Arts and Sciences, she received editorial assistance from international relations majors Kerstin Donat and Mollie Clark prior to their graduation in 2017.
The book is divided into multi-chapter sections on broad topics that affect Japan's foreign policy, including:
Japan's foreign policy landscape
The global environmental and sustainable development
International and national security
International political economy
International norms and civil society
McCarthy joined the Drake faculty in 2007. She specializes in Japan's domestic and foreign policies and teaches numerous courses at Drake on Japan, China and East Asia, as well as topical courses in world and comparative politics. Her current research is focused on the legacy of World War II on Japan's current relationships with other countries including the United States, Korea and China. She is also the Coordinator of the East Asian studies minor at Drake.
Besides her teaching and research, Dr. McCarthy enjoys mentoring students to help them to have the most enriching experience both at Drake and beyond. In this capacity, she advises students on post-graduate opportunities, including teaching English in Japan through the prestigious Japan Exchange and Teaching Program (JET).
Funding for indexing of Routledge Handbook of Japanese Foreign Policy, was provided by the Drake University Center for the Humanities.