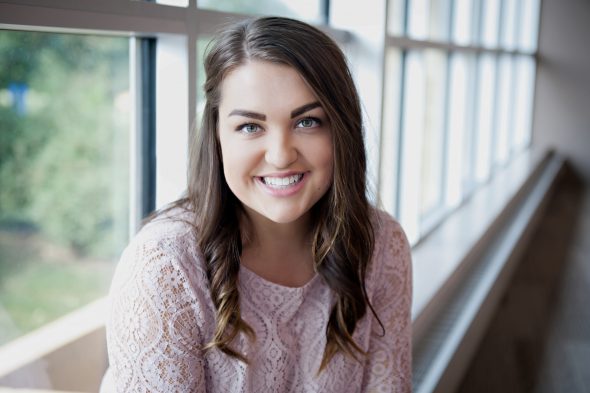 Drake University senior Meghan Walters of West Bend, Wis., has been named a semi-finalist for the 2018-2019 Fulbright U.S. Student Program. The program received nearly 10,000 applications this year, and Walters is part of a more exclusive pool of applicants to have been selected for further consideration.
Walters is an international relations and public relations double-major who applied for the Fulbright English Teaching Assistantship Program in Bulgaria. As a semi-finalist, Walters has been recognized by the U.S. National Screening Committee as having the outstanding academic record, personal qualities, and educational experiences Fulbright seeks in potential award recipients.
Walters' application is now in the hands of the Bulgarian commission, which will conduct further screening and make the final decision. She credits international opportunities during her time at Drake for preparing her for the Fulbright program.
"I received an AmeriCorps grant to work at a refugee center where I taught citizenship classes, English phonetics to seniors and a kindergarten preparedness class for young kids," Walters said. "Additionally, while studying abroad in Morocco in spring of 2017, I worked at a school for children with physical and mental disabilities."
According to the Fulbright website, "the Fulbright Program is the flagship international educational exchange program sponsored by the U.S. government and is designed to increase mutual understanding between the people of the United States and the people of other countries."
Finalists are chosen and notified in spring 2018; if chosen as a Fulbright finalist, Walters will receive a federally funded grant and spend one year in Bulgaria teaching English starting in August.
The university has consistently been a top producer of undergraduate Fulbright recipients, having had four in 2017-2018 and a total of 31 since 2000–2001.
Visit the Fulbright website to learn more about the selection process and scholarship.