Drake University Law School and Prairie Meadows Casino and Hotel are co-sponsoring an event on the possible legalization of sports betting in the state of Iowa.
The event is titled "Is Sports Betting Coming to Iowa?" and will be held March 5, 11:30 a.m.-4:30 p.m., at the Prairie Meadows Events & Conference Center in Altoona, Iowa. Andrew Brandt, one of the top sports media insiders in the nation, is the keynote speaker.
Sports betting is a common pastime in the United States. However, because of federal law, the only way to place a legal bet on a sporting event is to travel to Nevada.
On Dec. 4, 2017, the U.S. Supreme Court heard arguments on NCAA v. Christie, a case brought by the state of New Jersey challenging the constitutionality of the federal law. A decision is expected in the late spring or summer. If the law is struck down, states may be free to offer sports betting.
This event will examine whether Iowa is ready for sports betting, and what a system of regulated sports betting in the state would look like.
"With the Supreme Court decision on sports betting imminent, we are at a critical point in the history of gambling in the U.S.," said Keith Miller, Ellis and Nelle Levitt Distinguished Professor of Law at Drake Law School. "Our expert panelists will offer a lively discussion on what the future of sports betting might be, and keynote speaker Andrew Brandt has an insider's perspective that will interest everyone."
Keynote speaker: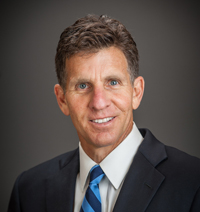 Brandt is a columnist for Sports Illustrated's website TheMMQB.com and serves as the director of the Jeffrey S. Moorad Center for the Study of Sports Law at Villanova Law School. He is also a lecturer at the University of Pennsylvania's Wharton School, teaching classes in negotiations and sports law.
After earning his bachelor's degree from Stanford University and law degree from Georgetown University, Brandt worked for ProServ, Inc., representing top athletes such as Michael Jordan and Patrick Ewing. He became general manager of the Barcelona Dragons in the NFL's World League in 1991.
From 1999 to 2008, Brandt served as vice president of the Green Bay Packers, during which time he negotiated all player contracts, managed the NFL Salary Cap, and handled football operations. He has also consulted and negotiated contracts for the Philadelphia Eagles, and he worked as ESPN's business and legal analyst.
Panelists:
Two panels will feature leading attorneys, regulators, and gaming industry executives discussing the topic of sports betting on the national and state levels.
Ann Atkin, senior vice president and COO of Prairie Meadows
Curt Beason, gaming law attorney at Lane & Waterman LLP
Wes Ehrecke, president and CEO of the Iowa Gaming Association
Jake Highfill, Iowa State Representative
Will Green, senior director of research for the American Gaming Association
Kate Lowenhar-Fisher, gaming attorney at Dickinson Wright Law Firm in Las Vegas
Anthony Mason, principal for Innovation Analytics at The Innovation Group
Brian Ohorilko, administrator of the Iowa Racing and Gaming Commission
Vic Salerno, president of USFantasy Sports
The panels will be moderated by Miller and Sean McGuinness, attorney at Butler Snow LLP.
The event has been approved for 3.5 CLE hours (Activity ID Number: 287009). Although this is a CLE event, anyone is welcome to register to attend.
Registration is $150 per person, which includes the program, lunch, and a post-event reception co-sponsored by Drake Law School, Prairie Meadows, and the Iowa Gaming Association. Register now online.
For more information about this event and other Drake Law CLEs, visit
www.drake.edu/law/alumni/cle.