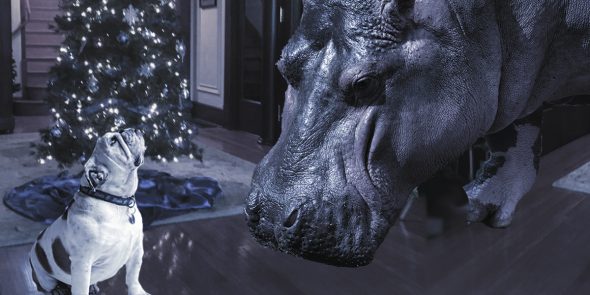 Did you know that the original songwriter for "I Want a Hippopotamus for Christmas" attended Drake? An Iowa native, John Rox (born John Herring) graduated from Winterset High School before jumping into student life at Drake, where he was a brother in the now inexistent Tau Psi fraternity in the early 1920s.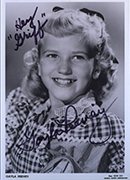 After leaving Drake he married Emmy-winning actress Alice Pearce, best known for her role as Gladys Kravitz in "Bewitched." Rox mostly penned show tunes for Broadway, such as the classic "It's a Big, Wide, Wonderful World," until inspiration struck in the form of a hippopotamus. In 1953, he wrote the immortal lyrics to one of the catchiest and most enduring Christmas songs. Ten-year-old Gayla Peevey provided vocals, and, yes, she did get a hippopotamus for Christmas. With almost $3,000 in donations, she got a baby hippo named Matilda, which she promptly gifted to her hometown zoo.
Rox died of a heart attack in 1957, a few years after "Hippopotamus" made it onto Billboard's pop chart. Peevey recorded a few more songs–but is best known for Rox's song. She even sent Griff a signed headshot as a gift (right).