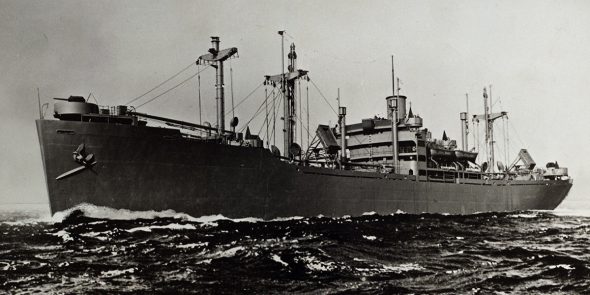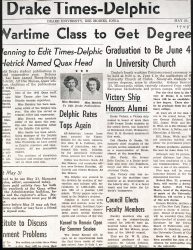 This Veterans Day, Nov. 11, Bulldogs around the world will take a moment to show their appreciation for U.S. military veterans. There are more than 450 Drake University alumni currently serving in the armed forces, and thousands more have served throughout the University's history.
In 1945, alumni received a memorable gift of thanks for their service—the christening of the Drake Victory, a cargo ship named in honor of more than 2,500 alumni who were serving in the armed forces at that time.
Col. Charles O'Purdy, Class of 1910, spoke as Drake's official representative at the christening of the vessel, which was 439 feet long and 62 feet wide. The 6,000-horsepower ship was built in Richmond, California, and was used as a freighter.
How will you show your appreciation for veterans this year? Tell us on Facebook.