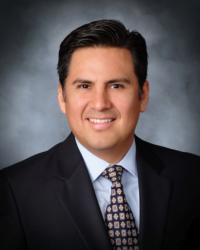 A member of the auditing team for one of history's largest U.S. Foreign Corrupt Practices Act investigations will deliver a free lecture on the ways data analytics can help companies to detect and expose fraud.
Victor Padilla of RSM, a global provider of audit, tax and consulting services, will deliver the lecture "Advanced Data Analytics, The Fraudsters Worst Enemy: Introducing Powerful Tools and Techniques to Uncover Fraud" on Thursday, Nov. 9 in Sheslow Auditorium of Drake University's Old Main, 2507 University Ave.
Padilla specializes in leveraging technology to identify fraud and resolve complex business problems. He has more than 10 years of experience with big four consulting firms and Fortune 500 companies, and currently serves as director of litigation and investigating consulting services at RSM.
He was a member of a data analytics team that reviewed financial data in the federal investigation of Siemens AG—an investigation settled in 2008 when Siemens agreed to pay $800 million to the U.S. Department of Justice and Securities Exchange Commission.
"Organizations today store and have access to huge amounts of data," said Stephen Gara, director of the School of Accounting at Drake University. "This 'big data' presents enormous opportunities for these organizations to improve organizational performance, improve customer service, identify operational inefficiencies, and reduce risk. Padilla's presentation will be particular interest to students in Drake's data analytics program, professionals who work in data analysis, and finance and accounting professionals who utilize data analytics techniques."
The lecture is part of the Financial Executives International (FEI)-Drake Accounting Lecture series, an annual, free event organized by FEI and Drake University's School of Accounting.
For more information about the Nov. 9 lecture, contact Stephen Gara at 515-271-2156 or stephen.gara@drake.edu.