The IPA Board of Trustees has several new faces—many with a Drake connection.
Cheryl Clarke, PH'86, assistant dean for clinical affairs and director of experiential education, is the 2017 president-elect on IPA's Board. Under her leadership, Clarke aims to strengthen the profession's promotion of safe and effective medication use.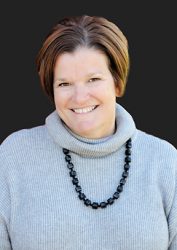 "Medication misuse negatively impacts the health of millions each year," she says. "Pharmacists provide the expertise needed to improve medication use and prevent these negative consequences. My desire is to ensure that the expertise of pharmacists is available to these patients, whether that be improving medication adherence in community pharmacies, lowering doses to minimize fall risks in long-term care settings, or selecting antibiotics judiciously to prevent resistance in hospital settings."
Clarke is now one of the 18 pharmacists on IPA's board and in one of its most significant roles. She will serve as president next year and as board chair the following year as part of the three-year leadership role.
June Johnson, recently-retired professor of pharmacy practice in the clinical sciences Department, received the title of Honorary President. Michael Harvey, P3, represents current Drake pharmacy students in his capacity as the new Drake Student Pharmacist on the board.
Rick Knudson, PH'98, was the board's previous president and recently stepped into a new role as chairman. Nora Stelter, P3 IPPE coordinator and associate professor of clinical sciences is continuing on the board as she completes the second year of her two-year term as trustee-at-large.
Read more about the 2017–18 Board of Trustees here.