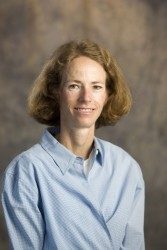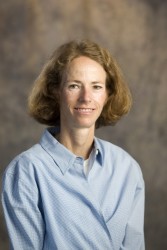 Kim Huey, associate professor of health sciences and 2017 Troyer Research Fellow in the Drake University College of Pharmacy and Health Sciences, recently was named a fellow of the American College of Sports Medicine (ACSM).
ACSM is the world's largest sports medicine and exercise science organization, with more than 50,000 members and certified professionals worldwide. ACSM is dedicated to advancing and integrating scientific research to provide educational and practical applications of exercise science and sports medicine.
The association describes its ACSM Fellowship as an elite member status for long-term professional members who have provided significant services to the organization. Huey has been a student or professional member of the ACSM for more than 20 years.
At Drake, Huey teaches a number of physiology courses in the CPHS and maintains an active research program that investigates muscle function on both the basic science and applied levels.
In a recent research project, Huey led a team of undergraduate students who studied gender differences in strength along the force and velocity curve, which demonstrates that force and velocity are inversely related during muscle contraction. Since muscle power is the product of force and velocity, this research has important implications for the design of strength training programs.
Another ongoing research project is investigating how exercise can attenuate the effects of aging on muscle strength and endurance in a mouse model of running exercise.
Starting this fall, Huey and undergraduate students will study how the effect of engaging in two types of training—aerobic exercise and strength training—at the same time influences an individual's ability to gain strength.