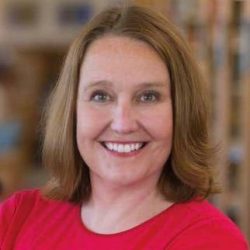 Bill Gates once wrote, "Your most unhappy customers are your greatest source of learning." If this is true, there have been plenty of teachers in recent months. Smart organizations will learn from the mistakes of recent customer service failures to reinvest in and refocus on the real bottom line: the happy customer.
United Airlines recently faced huge public backlash for "re-accommodating" a passenger by forcibly removing him from a flight when he refused to give up his seat. This obviously was not a great customer service move, and it was made worse by the fact that several other passengers recorded the entire exchange to share with the media. The story found particular resonance with so many people because the experience felt somewhat familiar. Sure, most of us haven't been dragged off an airplane.
But many of us have felt less than appreciated while traveling by air, and we saw ourselves in Dr. Dao's plight. As customers, we've faced ever-shrinking legroom, increased baggage fees, more restrictions on carry-on luggage, and charges for things like selecting our own seat on the plane. These moves – all designed to help airlines' profit margins in a competitive marketplace – remind customers at every turn that we are primarily seen as revenue generators for this one trip, without much thought to company loyalty or customer satisfaction. They seem to be sending us the message: "we'll get you from point A to point B, and we'll make as much money off you as we can in the process." Not exactly a "customer first" message.
Customers weren't first – or second, third, or last, it seems – during planning for the recently cancelled Fyre Festival, either. On its face, the event had it all – celebrity endorsements, a "private" island in the Bahamas, and promises of "the best in food, art, music, and adventure." In reality, ticket buyers forked over thousands of dollars for what turned out to be an experience with boxed lunches, flimsy tents, dirt fields, and no contingency plans for inclement weather. The images of luxury yachts gave way to the reality of folding tables and overcrowded school buses. The post-mortems for this event are still being written, and the lawsuits are stacking up, but early reports indicate the event organizers were so focused on celebrities and self-promotion they showed little concern for the customer experience.
Naysayers will surely note that people are still going to fly United, and people will take Fyre up on its offer to give refunds in the form of tickets to next year's Festival. And that's certainly true.
But we should see these customer service failures as more than one-time situations. They are warning signs of what happens when we put selling over service. They should serve as lessons to companies that investment in customer service – in the form of more training, more people, and more research – will be worth it. Not only can companies that put customers first avoid public relations nightmares like these; they'll also see brand loyalty and higher profits. In this Harvard Business Review article, the authors cite research that estimates that "a 5% increase in customer loyalty can produce profit increases from 25% to 85%."
In an economic climate driven by speed and competition, where immediate results drive the day, it can be hard to justify investments in the long-term work of building customer loyalty. But the next time a crisis hits, a customer base that feels valued and respected might take to social media to defend the brand they love.
– Jennifer Glover Konfrst, APR
Assistant Professor of Public Relations, Drake University