Drake University Law School is pleased to announce this year's alumni award winners. Pat Houlihan, LW'82, and Dan Jacobi, LA'76, LW'86, were named 2017 Alumni of the Year, and Nate Boulton, LW'05, GR'05, and Kathleen Law, LW'05, were named 2017 Recent Alumni of the Year.
The Alumni of the Year award recognizes Drake Law alumni who have demonstrated outstanding service to the legal profession, the community, and the Law School. The recipients' professional careers and dedication to Drake exemplify the qualities that the Law School strives to instill in its graduates.
New this year, the Recent Alumni of the Year award recognizes Drake Law alumni who have graduated in the past 15 years. The recipients have seen a high level of professional success early in their careers and have made an impact on the community through public service.
The award winners will be honored at Drake Law School's 80th Annual Supreme Court Celebration Banquet and Awards Ceremony on April 1.
Pat Houlihan, LW'82, 2017 Alumna of the Year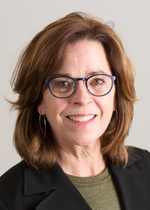 Pat Houlihan is an attorney and educator in Des Moines. She started her career at the Polk County Attorney's Office as a prosecutor, where she tried child sex abuse cases and violent crimes against women and men. She later joined Principal's legal department, and 1991, she became the second-ever woman district associate judge in Polk County.
In 1999, Houlihan left the bench to join the U.S. Peace Corps, spending 14 months teaching in Cheboksary, Russia. Upon her return, she worked as a trial consultant before joining the Iowa Attorney General's Office.
Since 2009, Houlihan has been an adjunct professor at Drake's Neal and Bea Smith Legal Clinic, where she teaches in the areas of immigration, juvenile, and family law. She also does pro bono immigration cases and protective order cases for immigrant domestic violence victims, and she has served on boards for organizations including the YWCA, Prevent Child Abuse Iowa, and Polk County Women Attorneys Association.
Dan Jacobi, LA'76, LW'86, 2017 Alumnus of the Year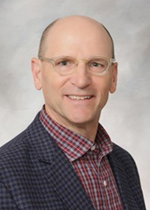 Dan Jacobi is an attorney and international agriculture business executive. After earning his law degree, he worked at the Rosenberg Law Firm and later served as general counsel of the Wittern Group.
In 1998, Jacobi joined DuPont Pioneer and worked in various roles including general counsel of Pioneer Hi-Bred, associate general counsel for DuPont Ag & Nutrition, and senior vice president responsible for Pioneer's businesses in Asia, Europe, and Africa.
Today Jacobi continues to advance global agriculture as chairman of the board of directors for Benson Hill BioSystems and as a member of the advisory board for the Riley Energy Group. In 2016, he co-authored an article for the Drake Journal of Agricultural Law with Caitlin Anderson, LW'16, titled "Agriculture and the Law: Can the Legal Profession Power the Next Green Revolution?" Since 2005, Jacobi has served as a member of the Drake Board of Trustees.
Jacobi and Houlihan also sponsor the Daniel E. Jacobi and A. Patricia Houlihan Law Scholarship for Drake Law students.
Nate Boulton, LW'05, GR'05, 2017 Recent Alumnus of the Year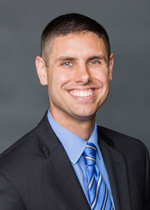 Nate Boulton is a partner with Hedberg & Boulton, where he practices in workers' compensation, personal injury, and labor law.
Boulton was also recently elected to his first term in the Iowa Senate, representing the northeast part of Des Moines and Pleasant Hill. He is a ranking member on the Labor & Business Relations Committee, in addition to serving on the Appropriations, Commerce, and Judiciary Committees as well as the Justice System Budget.
Boulton has served as vice president of the Iowa Association for Justice and as president of the Iowa Workers' Compensation advisory committee. He also acts as a grader for the Iowa Bar Exam. In addition, Boulton has taught courses in labor law at Drake Law School, sports law and business law at Simpson College, and organizational management and moral leadership at William Penn University.
Kathleen Law, LW'05, 2017 Recent Alumna of the Year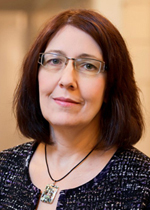 Kathleen Law is a member of Nyemaster Goode, P.C.'s Business, Finance, and Real Estate Department and practices in the area of real estate law with a focus on renewable energy projects, particularly wind development.
Law recently served as president of the Iowa Wind Energy Association and has also served on the Business Law Section Council and the Real Estate Section Title Standards Committee of the Iowa State Bar Association (ISBA).
Law is a graduate of the Greater Des Moines Leadership Institute and was one of six attorneys in the nation selected for the ABA Section of Real Property, Trust and Estate Law Fellows Class of 2008-2010. Among her many accolades, she was named the ISBA Outstanding Graduating Senior in 2005 and received the ISBA Young Lawyers Division's Award of Merit in 2014. Law was also the first woman attorney in Iowa selected as a fellow for the American College of Real Estate Lawyers.
---
The Supreme Court Celebration recognizes the history of academic excellence, leadership, and service at Drake Law School as well as the Law School's long-standing relationship with the Iowa Supreme Court.
Events will honor the Drake Journal of Agricultural Law, Student Bar Association, Drake Law Review, and Drake Moot Court before concluding with the Supreme Court Celebration Banquet and Awards Ceremony.
To RSVP or find more information, visit the Supreme Court Celebration webpage.