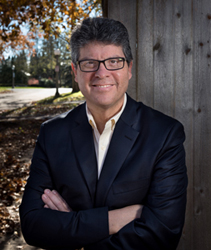 Professor Kurt Lash of the University of Illinois College of Law will deliver a lecture titled "On the 150th Anniversary of the Reconstruction Amendments: The Two Thirteenth Amendments" as part of the Drake Constitutional Law Center Distinguished Lecture Series.
The lecture is scheduled for March 2, 3 p.m., at Cartwright Hall, Room 213. It is free and open to the public.
One of the nation's leading scholars of constitutional law, Lash is the Guy Raymond Jones Chair in Law at the University of Illinois College of Law and directs the Program in Constitutional Theory, History, and Law.
He has written numerous books and articles on constitutional law and American legal history, including The Fourteenth Amendment and the Privileges and Immunities of American Citizenship and The Lost History of the Ninth Amendment. His articles have appeared in the Stanford Law Review, Georgetown Law Journal, and Northwestern Law Review, and his scholarship has been cited by both state and federal appellate courts, including the U.S. Supreme Court.
In addition, Lash has appeared on a number of local and national news programs and served as an expert and advisor for the four-part PBS series "Constitution USA with Peter Sagal."
Lash received his B.A. from Whitman College and his J.D. from Yale Law School.
---
The Drake Constitutional Law Center is one of only four constitutional law programs established by the U.S. Congress and funded by the federal government. The center's mission is to foster study of the U.S. Constitution and its roots, formation, principles, and development.
The Distinguished Lecture Series brings to campus the nation's leading constitutional scholars to engage students and faculty on the important issues of the day.
Learn more about the Constitutional Law Center.