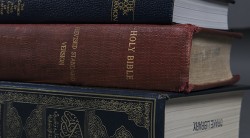 The Comparison Project will present the fifth event in its 2016–2017 series on death and dying. A community interfaith dialogue will feature representatives of three different immigrant religious communities in Des Moines. The panel will be held at 7 p.m. Thursday, Dec. 8, at Dunn's Chapel at Iles Funeral Homes, 2121 Grand Ave.
Norma Hirsch, assistant professor of osteopathic medicine at Des Moines University, will moderate. Panelists include Ajahn Jackson and Ajahn Somphan from Wat Phothisomphan, a Lao Buddhist temple; Younes Ali Younes, the imam of the Islamic Center of Des Moines; and Ksenija Milinkovic, the presbitera from St Demetrius Serbian Orthodox Church. 
Among other questions, the panel seeks to explore beliefs about what happens after death and practices concerning what must be done before and after death. Representatives of three different local refugee communities will explore these beliefs and practices from the perspectives of their religious traditions: Bhutanese Hinduism, Bosnian Islam, and Congolese Christianity. The panelists will focus particularly on the tensions between traditional theologies and rituals of death, and the way in which death has increasingly become the domain of medicine and law.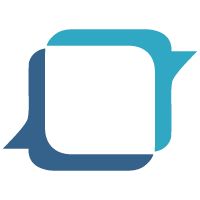 The Comparison Project enacts global philosophy of religion in the local Des Moines community. It is supported by the Drake University Center for the Humanities, Humanities Iowa, the Medbury Fund, the Drake University Principal Financial Group Center for Global Citizenship, the Des Moines Area Religious Council, Cultivating Compassion: The Dr. Richard Deming Foundation, the Slay Fund, and The Comparison Project's special series sponsor for its programming on death and dying, Iles Funeral Homes.
Future events in The Comparison Project's Death and Dying series include:
Thursday, Feb. 9: "Buddhism and the Dilemmas of Death." Damien Keown, Emeritus Professor of Buddhist Ethics, Goldsmiths College, University of London. Sussman Theater.
Thursday, Mar. 3: "Brain Death: Islamic Theological Responses to Medicalized Dying." Aasim Padela, Director of the Initiative on Islam and Medicine, University of Chicago. Sussman Theater.
Thursday, Mar. 23: "We Still Cry for the Dead: Medicalization of Native American Mourning Practices." Michelene Pesantubbee, Associate Professor of American Indian Studies, University of Iowa. Sussman Theater.