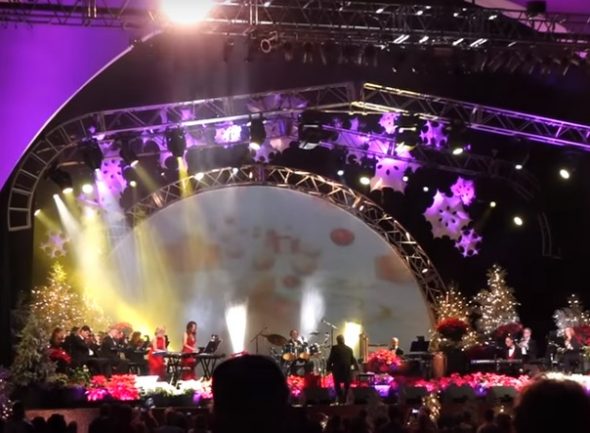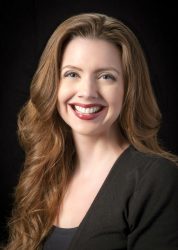 Anna Lackaff, adjunct instructor of music at Drake University, will tour the country this holiday season as a keyboardist for Mannheim Steamroller.
This will be Lackaff's second year with the group, which has sold millions of albums worldwide. Mannheim Steamroller was founded in the mid-1970s by producer and composer Chip Davis, and is best known for its Christmas albums that blend classical music with new age and rock stylings.
"I've been a super-fan since the 1980s, so it's incredible to perform with them," Lackaff said.
Mannheim Steamroller currently has two touring companies, known as the "Red Band" and "Green Band," each with its own lineup of six performers. A third group performs at Universal Studios.
Lackaff performed with Chip Davis at Universal Studios during the 2015 holiday season—flying back and forth from Orlando to Des Moines to maintain a regular course schedule.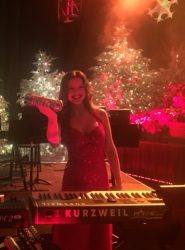 This fall she took a break from teaching in order to travel with the Red Band. They'll perform 46 shows in 40 cities over a seven-week period in November and December, with stops in Florida, Alabama, Kentucky, North Carolina, Georgia, South Carolina, Virginia, Pennsylvania, Connecticut, Maryland, Michigan, New Hampshire, New York, Maine, New Jersey, Ohio, Tennessee, Texas, and Oklahoma.
Students traveling out-of-state will have the opportunity to catch the Red Band; the other group, the Green Band, stops in Des Moines from December 2-3.
"If you've never seen them, they're amazing," Lackaff said. "Each touring group includes members who have been part of the band since its inception over 30 years ago. Check them out if you can."
Regardless of whether Lackaff's students have the opportunity to see her perform, they do benefit from her involvement with the group. Professional performance opportunities give Drake's faculty members a breadth of experiences and professional connections to draw upon when working with students in rehearsals, and when mentoring students on post-graduate careers in music.