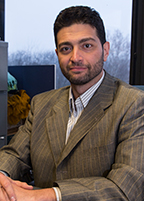 Mahmoud Hamad, associate professor of political science at Drake University, was selected by the United Nations to co-lead a mediation team that solved disputes within the Libyan Constitutional Drafting Assembly, which on April 20 announced they have approved a draft of Libya's constitution.
Hamad stayed in Salalah, Oman from March 15 to March 27 to work with the group. The mediation team included a former Jordanian prime minister and former ministers, justices, and members of parliament from Egypt, Lebanon, Morocco, Tunisia, and Oman. The consultative meeting was held under the auspices of the United Nations Special Representative of the Secretary-General Martin Kobler, the African Union Envoy to Libya Jakaya Kikwete (former president of Tanzania from 2005 to 2015), and the Omani Minister of Foreign Affairs Yusuf bin Alawi bin Abdullah.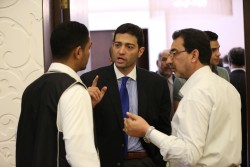 The meeting was able to reach important compromises on women's rights, the structure of government, and minority rights. The draft approved by the Constitutional Drafting Assembly this week will be submitted to Libya's parliament and election commission, which will organize a referendum for approval.
"The new Constitution draft approved today by the Constitutional Drafting Assembly should be the first step toward a stabilization process in Libya," said Hamad. "If passed, the Constitution as drafted would be the most progressive Constitution in the Middle East."