Leaders of 2016-17 student media chosen
The Board of Student Communications has selected next year's leaders of Drake's independent student media organizations. They are:
Katie Bandurski, editor in chief, Drake Magazine
Jessica Lynk, editor in chief, The Times-Delphic
Jenny Krane, editor in chief, The Annual
Sarah LeBlanc, editor in chief, Drake Political Review
Megan Ellis, editor in chief, Duin
Jacob Leiberton, editor in chief, Periphery
Grace Rogers, president, Drake Broadcasting System
Advising and registration
Friday (March 25) is the deadline to withdraw from a class. If you're making any changes to your field of study (for example, adding or dropping a major or minor), you must do so by March 28.
Don't forget to sign up for an advising appointment with your JMC adviser. Registration for summer, fall and j-term classes starts April 4.
DBS prepares for Relays broadcast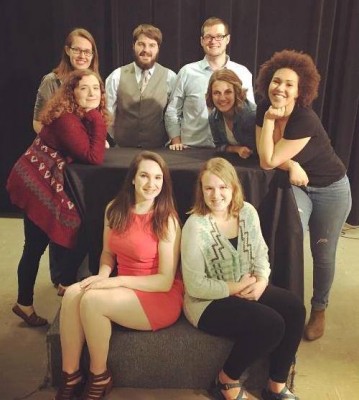 The DBS Relays executive board is busy preparing for the late-April telecast. The Relays broadcast is the largest student-run broadcast in the country. In back, from left, Megan Ellis, Anna Steenson, James Maertens, Geoff Daley, Brenna Paukert and Nadia Valentine. In front are Sarah Beth Coleman and Lauren Baker.
SJMC student recognition event April 10
The annual SJMC student awards and recognition dessert reception is Sunday, April 10, 4-6 p.m. in Levitt Hall of Old Main.
Alumni news
PRSSA Executive Board elections March 29
Elections for the PRSSA Executive Board will take place on Tuesday, March 29 in Meredith 103 at 8 p.m. Positions include president, vice president, secretary, treasurer, fundraising, communications, events and graphic design. Contact President Anna VanWaardhuizen for more details: anna.vanwaardhuizen@drake.edu
Follow Urban Plains on Snapchat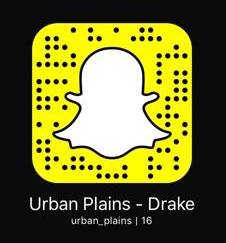 Urban Plains, the journalism senior capstone project, is preparing to launch its site soon. Follow @urban_plains on Snapchat!