Visiting scholar from China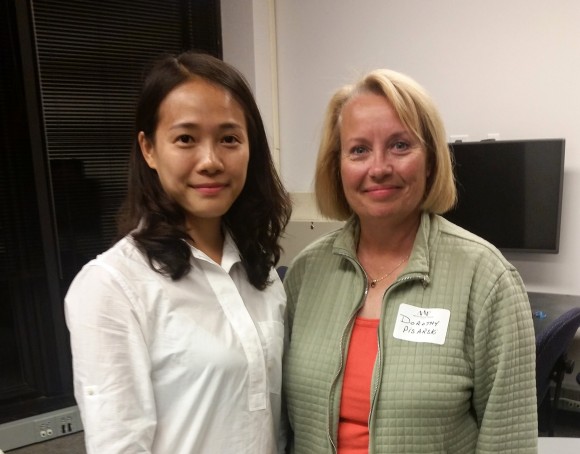 Drake SJMC is hosting a visiting scholar from China this year. Associate Professor Jia Li teaches advertising at Sichuan International Studies University (SISU). Jia teaches design-oriented courses in China: Graphic Ad Design, Computer Graphics, Advertisement Aesthetics, Appreciation of Folk Art, and Design Art.
We welcome her to our SJMC community. (Pictured: Jia Li and Dorothy Pisarski enjoying the American Ad Federation of Des Moines professional development student event, Sept. 23).
Wonderful opportunities available with Drake Athletics and ESPN3
Terrence Thames is still looking for motivated students to get involved with the video production for the Drake Bulldogs. The new high-definition gear has arrived and is starting to get installed. Terrence is looking for camera operators, audio operators, graphic computer operators, technical directors, directors, editors, and other support staff. He is willing to train. These are paid positions, and the opportunity is never going to be better to get involved on the ground floor with the ESPN3 operations. You need to contact him SOON. He can be reached at Terrence.Thames@drake.edu.
AAF event at Drake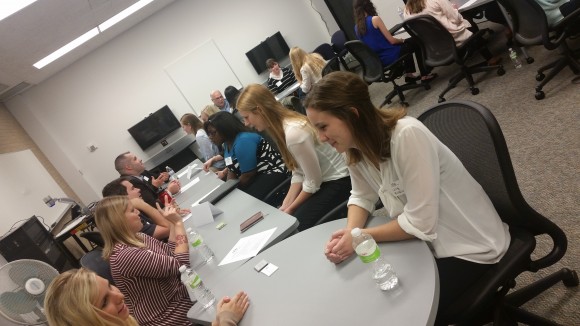 The American Advertising Federation of Des Moines offered an exclusive event for Drake students Sept. 23. Students were able to meet and speak one-on-one with industry professionals working in Client Services, Copywriting, Art/Design, Media, and Public Relations in a round-robin style.
Among the Advertising alumni who returned to Drake as professionals were: Abe Goldstien (Trilix), Caleb Bailey (Strategic America) and Jason Boucher (ZLR Ignition).
Reporting class collaborates with IowaWatch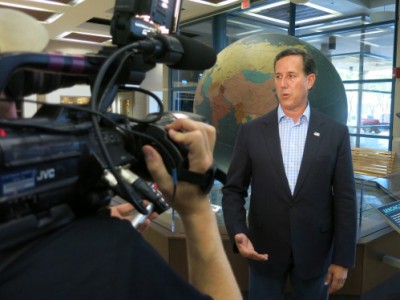 Students in an advanced reporting class are contributing their stories about the presidential campaign to IowaWatch. The project, a collaboration between IowaWatch and journalism students at colleges and universities across Iowa, provides comprehensive statewide political coverage leading up to the Iowa caucuses. Senior magazine major Avery Gregurich is the first to have a story published. He covered former U.S. Sen. Rick Santorum, who was in Des Moines last week.
IowaWatch is the website of the nonprofit Iowa Center for Public Affairs Journalism. The class is taught by associate professor Jill Van Wyke.
Work-study needed in dean's office
Dean's assistant Carla McCrea is looking for a student to work on Mondays and/or Wednesdays. Job responsibilities include filing, helping with admissions mailings, updating bulletin boards and other office tasks. See Carla in Mer. 119 if you are interested.
Stay tuned for Ad Week 2015
Ad Week, the professional development event organized by advertising students for advertising students, is scheduled for Oct. 6-8. Scheduled events are:
Tuesday, Oct. 6, 7 p.m. in Mer. 125: Young professionals discuss their experiences in the advertising industry
Wednesday, Oct. 7, 7 p.m. in Mer. 104: Internship panel, student speed-networking and photo booth
Thursday, Oct. 8, 5 p.m. in Mer. 124B: Portfolio reviews by local ad professionals