Come celebrate with us!
Help us welcome our three new faculty members — Grace Provenzano, Catherine Staub and Matthew Thornton — with music and an ice cream social this Thursday, Sept. 17, 4-5:30 p.m., in the Meredith Hall atrium. (Rain location: Mer. 104.)
Have lunch with a CNN producer
Join Glen Dacy, FA'84, supervising producer for CNN, for lunch and discussion on Tuesday, Sept. 15, at 11:15 a.m. The lunch is part of the Harkin Institute Student Luncheon and Reception Series: informal, hour-long opportunities for students to visit with an accomplished government, non-profit, journalism, political or public policy leader.
To express interest in being one of 10 selected students for this event, please email Amy Beller at the Harkin Institute amy.beller@drake.edu with the following information:
1. Name
2. Mailing address
3. Hometown
4. Phone number
5. Major
6. Minor
7. Year in school
8. What you are most interested in learning from the speaker
If selected, you will receive an email from the Harkin Institute.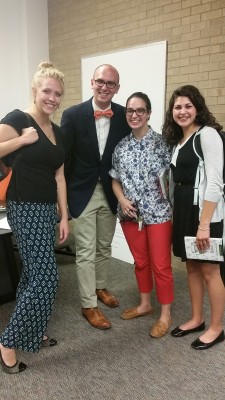 Ad pros come to campus
SJMC students met with local advertising professionals last week in a networking event in Meredith Hall sponsored by the local American Advertising Federation of Des Moines.
Advertising students on the road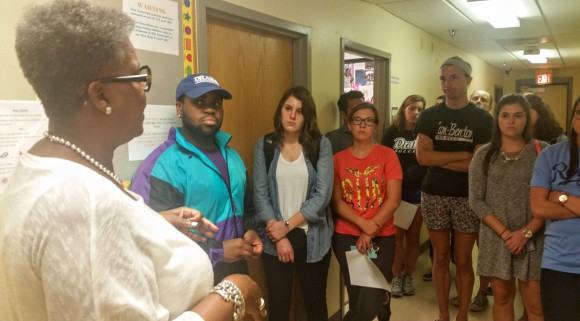 Students in SJMC advertising professor Dorothy Pisarski's Concepts in Consumer Awareness class met with Chief Executive Officer Teree Caldwell-Johnson during a visit to the Oakridge Neighborhood on Sept. 8. Students will be crafting a strategy and executing tactics for supporting fundraising initiatives for preschool and afterschool programs at Oakridge.  The Oakridge Neighborhood is celebrating its 45th year in Des Moines, providing affordable housing to the most vulnerable populations.
We Make Drake: Results of campus climate survey
The findings of the Drake Campus Climate Assessment from last spring will be presented this month. Mark your calendars to attend one of the campus conversations and make a difference in your community:
Monday, Sept. 21, 7 p.m. 
Tuesday, Sept. 22, 3:30 p.m.
Sussman Theater, Olmsted Center
Free magazines!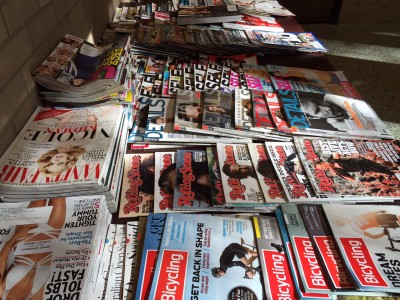 The magazine professors cleaned out their offices, which means free magazines for the rest of us! Browse and take what you like in the hallway outside Meredith 107-111. Titles include Rolling Stone, ESPN, Details, EW, Elle, Jet, Vanity Fair, Shape, Cosmo, Essence, Esquire, GQ and InStyle.