Several Drake JMC students and recent graduates are finalists in two major national contests that honor the best of collegiate journalism. The slew of recognitions, from the Associated Collegiate Press and College Media Association, recognize reporting and writing, multimedia, design, photography and video.
In the Associated Collegiate Press contest:
Amanda Horvath and Faith Brar are finalists in the multimedia news story category for their story for Urban Plains on nitrates in Iowa's water supply.
Greta Gillen is a design finalist for "The Midwest's Traffic Trap," a magazine spread in Drake Magazine.
Rachel Collins is a photography finalist for an environmental portrait she shot for Drake Magazine.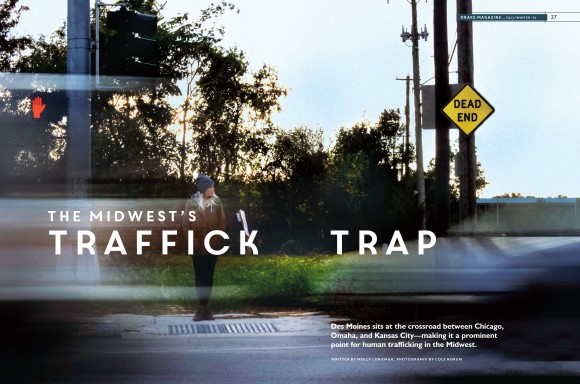 Greta Gillen, magazine spread design, Drake Magazine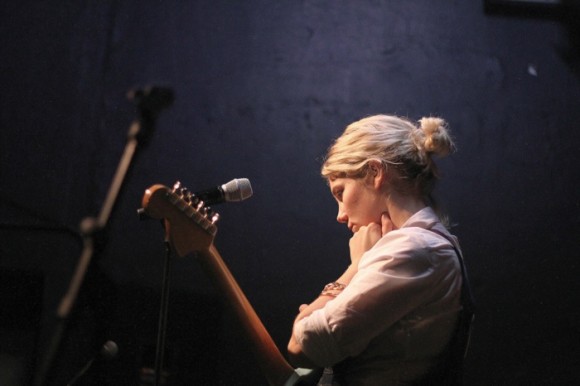 Rachel Collins, environmental portrait, Drake Magazine
In the Pinnacle Awards contest, sponsored by the College Media Association:
Drake Magazine is a finalist for feature magazine of the year.
Urban Plains is a finalist for viral video, for its video of Drake students breaking the world record for largest Nerf Gun fight.
Cole Norum is a finalist for a photo illustration for "The Traffic Trap" in Drake Magazine.
Morgan Cannata is a finalist for photo package for "Lights, Camera, Fashion" in Drake Magazine.
Winners of both contests will be announced at the joint ACP/CMA student media convention in Austin, Texas, in late October.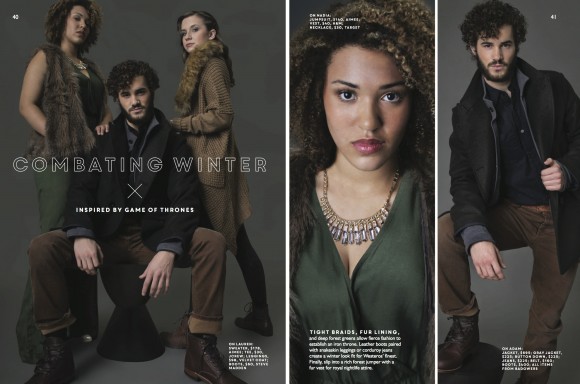 Morgan Cannata, photo package