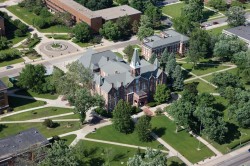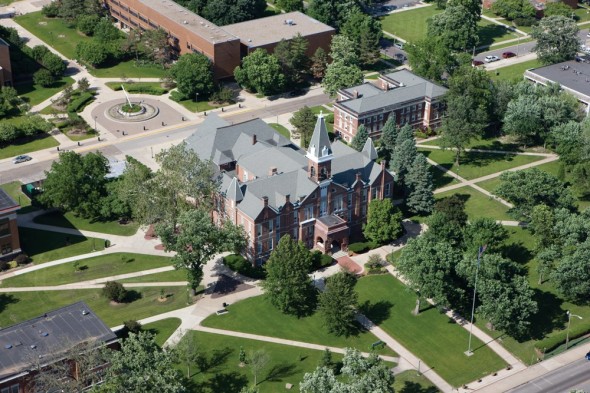 Drake University has implemented a test-flexible admission policy that allows eligible prospective students to choose whether to submit standardized test scores as part of their application.
Starting with applicants for the fall 2016 semester, students with a high school GPA of 3.0 or higher and who meet certain other criteria can fulfill application requirements with an interview (addressing the student's experiences inside and outside of the classroom) in place of an ACT or SAT score.
The new approach will empower students to present those strengths, skills, and attributes that best represent them as a candidate for the University, which is ranked third in the Midwest for overall quality by U.S. News and World Report.
"The goal of our admission process has always been to take a holistic look at applicants and admit high-achieving students who are the right fit for Drake," said Tom Delahunt, vice president for admission and student financial planning. "The test-flexible option ensures that applicants are able to showcase strengths and attributes that test scores cannot reflect."
Drake is among the Midwest's first private master's universities to adopt the pathway, which is sometimes known as test-optional. More than 850 colleges and universities have adopted a similar admission model, including nationally ranked institutions like Wake Forest University, New York University, Bowdoin College, Middlebury College, Providence College, and Kansas State University.
Students who choose to submit their standardized test scores will be considered on equal footing with those who do not. Students who do not submit test scores will participate in an interview with an admission counselor on Drake's campus, via a live video tool such as Skype or FaceTime, or in the area where they live.
Whether through the standard or test-flexible pathway, the application review will take a student's complete record into account, including the academic rigor of their high school curriculum, grades earned, quality of the admission essay, extracurricular activities, and leadership experience.
Visit www.drake.edu/testflexible for more information about Drake's test-flexible admission pathway. Additional information about Drake's academic programs, and the process of applying to Drake, is available at www.drake.edu/admission.
##
Drake University is a midsize, private university in Des Moines, Iowa, enrolling more than 3,300 undergraduate and 1,700 graduate students from 40 states and approximately 40 countries. Students choose from over 70 majors, minors, and concentrations and 20 graduate degrees offered through six colleges and schools. Drake students, faculty, and staff take advantage of the wealth of cultural, recreational, and business opportunities found in Iowa's capital city. In return, Drake enriches the city through its own cultural offerings, considerable economic impact, and many service-learning endeavors, which channel the talent and energy of the Drake students toward meeting the needs of the community.