*A previous version of this article stated the Brookings Institution survey ranked mid-career earnings of Drake alumni against mid-career earnings of the graduates of other colleges and universities. The text has been updated to clarify that Brookings compared the value-added boost that colleges and universities contribute to expected graduates' career earnings.*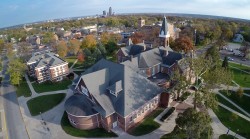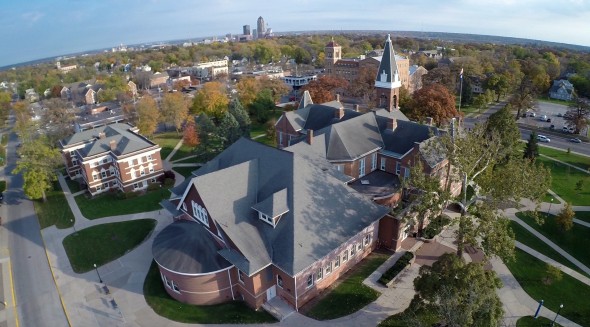 Drake University gives its graduates a higher boost to mid-career earnings than do Iowa's other four-year colleges and universities, according to new rankings by the Brookings Institution.
The nonprofit public policy institution's rankings used a mathematical formula to analyze the economic outcomes of graduates to determine the value contributions that colleges make to their graduates' eventual economic success.
Based on that analysis, the report found Drake University adds more than 32 percent to the projected mid-career earnings of demographically similar graduates from institutions with similar characteristics.

That figure placed Drake in the 97th percentile nationwide among four-year colleges and universities for value added to mid-career earnings. Drake was the top-ranked Iowa school on the list, followed by graduates of Central College at the 88th percentile nationwide.
The rankings placed Drake in the 60th percentile nationwide for value added with respect to occupational earnings, and in the 74th percentile for value-added with respect to anticipated loan repayment rate.
The ranking complements other national recognition that Drake has received in the past year for value, academic quality, and overall quality by a number of national publications. The Princeton Review named Drake among the nation's best colleges for students seeking great academics, outstanding career preparation, and generous financial aid.
Drake is also ranked a 2015 Best Value in Private Universities by Kiplinger's Personal Finance, and has maintained its third place overall status among Midwest master's universities in the U.S. News Best Colleges rankings for five consecutive years. Only 11 of the nation's 620 master's institutions had a higher peer-generated ranking for academic quality in this year's U.S. News list.