We rock!
Radio-TV production senior Annelise Tarnowski haas been named the 2015 Oreon Scott Award winner. This means that Annelise will represent the students as speaker at commencement on May 16. Congratulations, Annelise!
PRSSA was named Outstanding Student Organization at the end-of-the-year all-University awards ceremony.
Last Writing Workshop
The last day that the Writing Workshop will offer tutoring for the spring semester is Sunday, May 10.
Jolliffe celebrates 20 years at Drake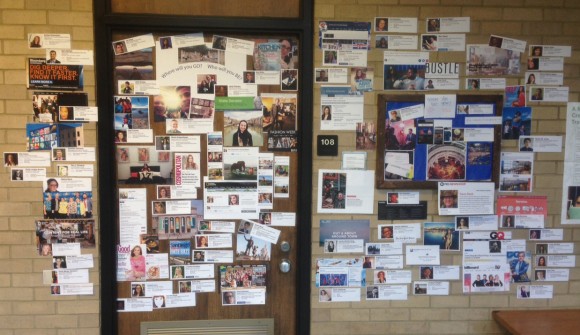 To celebrate her 20 years of teaching at Drake University, Professor Lee Jolliffe and student Molly Lamoureux created what was meant to be a display on her office door.
"Trouble is, I've kept in touch with so many of my wonderful students that…it kind of exploded," Jolliffe said. (There were 400+ more she couldn't fit.)
DBS Film Festival is May 1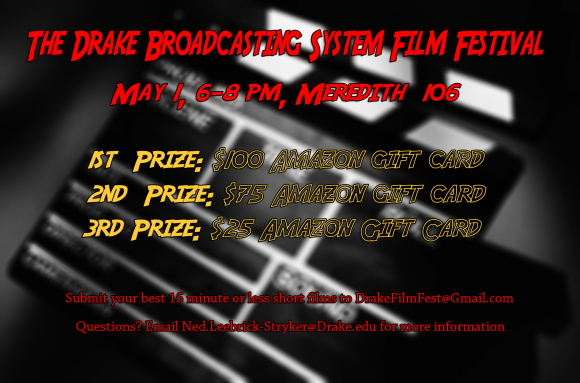 Think you have what it takes to be the next Steven Spielberg?
Come to the Drake Broadcasting System Film Festival on Friday, May 1 from 6-8 pm in Meredith 106 for great prizes including a $100 gift card, see some great student-made movies and find out!
Submit your best 15 minute or less short film to DrakeFilmFest@gmail.com Questions? Email Ned.Leebrick-Stryker@Drake.edu for more details.