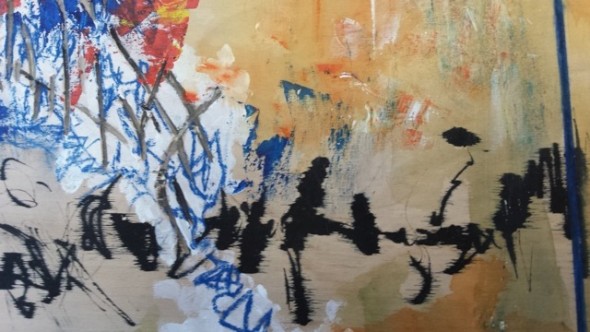 Four Drake University art and design students will present their forward-thinking senior thesis exhibition starting Friday, April 10, in Drake's Anderson Gallery.
Anterospective features the work of Drake seniors Riley Brady, Evelyn Tomer, Grace Carroll, and Tori Carter. The exhibition will run through April 24 at the Anderson Gallery, located in the Harmon Fine Arts Center, 2505 Carpenter Ave. An opening reception will be held from 5-7 p.m. Friday, April 10.
The opposite of a retrospective, Anterospective will exhibit a collection of work that is not a look back, but a look forward. Through a variety of media including painting, drawing, printmaking, graphic design and installation, this showcase envelops the exploration of each artist that will lead them into the future.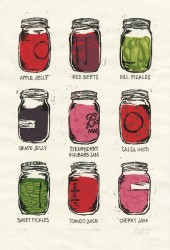 Riley Brady is a BFA graphic design major with a minor in art history from Hoffman Estates, Ill. Her work exists at the intersection of fine art and graphic design, often combining traditional craft with digital processes. Brady will showcase works that touch on the temporal experiences of everyday life.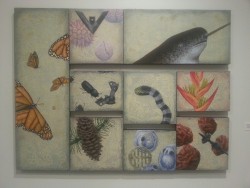 Evelyn Tomer is a painting and business double major. Her work combines abstract and representational imagery in a synesthetic maximalist aesthetic, inspired by the relationship between consumerism and the organic world.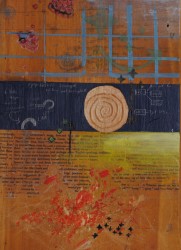 Grace Carroll, of Roselle, Ill., is pursuing a triple major in drawing, art history, and biochemistry and molecular biology. She will be exhibiting work that explores the documentation of mundane experiences throughout her life, using mixed media, abstract and representational elements record each moment in time.
Tori Carter is a BFA drawing major, with minors in psychology and art history, from Golden Valley, Minn. Her work stresses the use of expressive mark making to convey emotion. She focuses on abstracting an ephemeral subject matter of experiences by concentrating on the memories of her experiences and their surrounding environments.
About the Anderson Gallery
The Anderson Gallery was established in 1996 as a dedicated space for the exploration of contemporary art and design. Additionally, the gallery hosts curated exhibitions of historically significant work, as well as annual showcases of student work from the Department of Art and Design. The gallery is a not-for-profit branch of the department, occupying a versatile 1800 sq. ft. space on the first floor of the Harmon Fine Arts Center.
The Anderson Gallery is free and open to the public Tuesday through Sunday 12-4 p.m. with extended hours until 8 p.m. on Thursdays. The gallery is closed on Mondays and during University holidays. For more information visit https://theandersongallery.wordpress.com/ or contact Heather Skeens, director of the Anderson Gallery, at 515-271-1994 or heather.skeens@drake.edu.