We rock!
Advertising students Melanie Buck and Amanda Seiberlich have been notified that they have won Addy awards in the local American Advertising Federation contest this month. They will find out during the awards ceremony Feb. 21 whether they have won gold or silver. Congratulations, Melanie and Amanda!
Visiting Professionals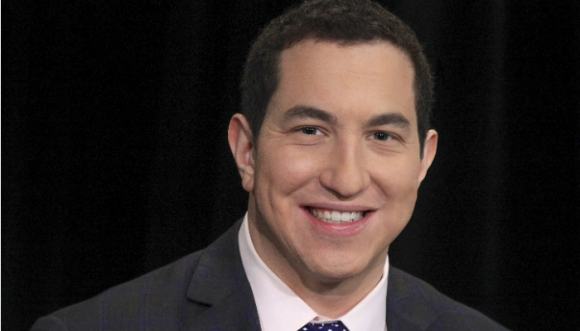 Journalist and host of "The Open Mind" Alexander Heffner will be on campus Monday, Feb. 23. He will meet with students in class during the day and give a lecture that night.
Heffner's lecture, "The Future of Civil Discourse: Millennials, Media and the2016 campaign" will be in the Cowles Library reading room at 7 p.m.
For more information contact Lori Blachford, lori.blachford@drake.edu.
Get involved
TEDxDrakeU, Drake's first TEDx event, will be held in Sussman Theater on April 3, from 4pm to 8pm. The theme of the event is Shades of Blue. The audience will consist of about 100 students, staff and faculty. TEDxDrakeU is an event that will give people the space to present their stories, research and experiences. The group is looking for presenters from a wide variety of backgrounds.
A TEDx presentation should last just 10 minutes to 18 minutes: long enough to say something of significance, but short enough to hold everyone's attention and to be easily watched over the Internet.
For more information, contact Kerstin Donat, kerstin.donat@drake.edu or tedxdrake@gmail.com
Get going
Take an overnight bus trip to Chicago with Drake SJMC, March 27-28. The trip will include professional tours, networking with alumni and meeting with perspective Drake students. The trip costs $125 and includes meals, hotel and transportation. Space is limited, seniors are given preference, and seats are reserved on a first come, first serve basis. Make sure to RSVP by Friday, Feb. 27 to kelly.bruhn@drake.edu.
Networking event for MCL students
The Master of Communication Leadership is collaborating with the Central Iowa chapter of the International Association of Business Communicators to host a networking reception on Thursday, Feb. 19, from 5-7 p.m. at Jethro's. The event is free and appetizers will be provided. There will also be information provided to potential MCL students, so if you know anyone who is interested in the program, please tell them about it or bring them along.